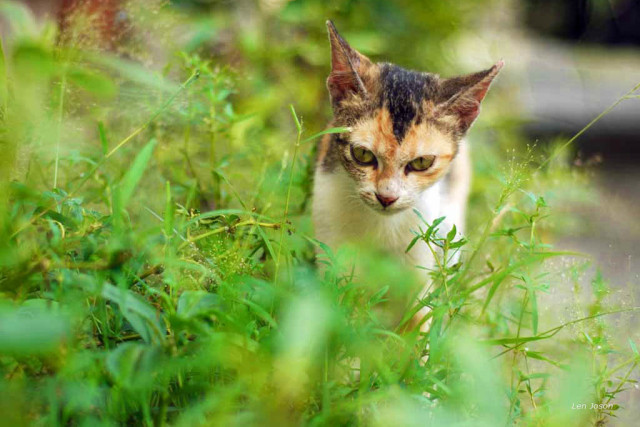 Up to now, I'm still learning and trying to figure out how to use my 33-year old 50mm Nikon lens attached to a modern Lumix GF1 camera body. I learned on the internet that a 50mm lens is really a very good lens and it has encouraged me to use it again. I learned that these are now called legacy lenses. The only problem with this legacy lens is that it has no electronic connection to the new and modern camera body like the GF1.
So, I need to focus manually and this can take time. Added to my dilemma is that my GF1 has no lens viewfinder. You have to use the LCD screen at the back of the camera to view your subject and sometimes when the sun is quite bright, I can't see the LCD screen quite clearly due to the glare. Having no auto-focus and no lens viewfinder is quite a challenge in capturing really sharp photos. These are some of the challenges I've noticed with my camera and lens. Maybe a lens viewfinder attachment will solve this problem.
Despite the disadvantages, I'm still enjoying this legacy lens and it's producing really good shots.
Related Topics: