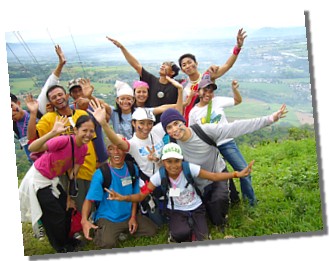 Whew! What a day it's been today! Just a few days before the year 2012 ended, I was busy moving my blog from the more complicated content management system (CMS) called Joomla! to WordPress which is I feel easier to work with and more appropriate for my blog — since it's just a blog. This blog site is now in WordPress platform. I think that I'll move some more of my other websites to WordPress soon.
Maintaining and Updating Websites
For today and yesterday, I was busy trying to update our national church's website since its contents has really been outdated for some years. It's not finished yet but it sure does take a lot of work. It's in Joomla! CMS.
A few days earlier, some church friends have begun to take interest in translating some of our English articles into the various local dialects. That is why I have begun updating our GCI Philippines website — getting it ready. Besides, it's a new year and a time to update the website.
It was interesting for me to look back and to "discover" back again my previous work of some 7 years in that site! It was the first website I created using FrontPage. For a good number of years, I was sending weekly updates through email worldwide to our church membership. Back then, sometime in 2001, I started an e-mail newsletter just for the fun I get out of doing it not knowing it will become a "web ministry" for years to come where the Lord has placed me. I was brought back down into memory lane when I "found" the page again at this link!
And I'm back doing the same thing again since 2010. I stopped for a while in 2009. Thank you Lord for allowing me participate in this way through creating and maintaining websites. What a day!