It was inspiring to see what happened yesterday at the ReThink Community, my home church in Santa Rosa, Laguna. The Project Seekers, a community outreach project of the local congregation was finally launched with some 25 house helpers (kasambahay) as the invited guests. These are house helpers who are working at the Laguna Bel Air, our home community. Some of them have already developed some relationships for a good number of years with the local church through its children ministry — their children are part of it.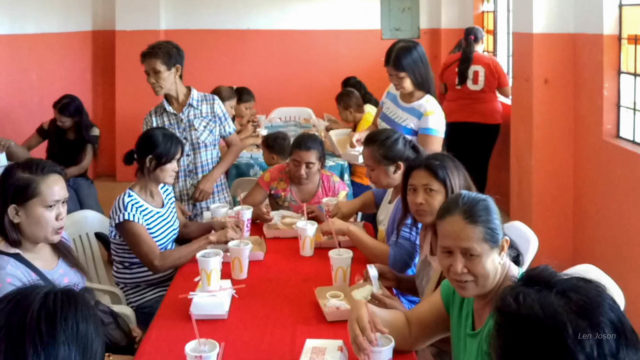 Senior Pastor Jina Raduban, explained to the guests that they are loved by God and that they are also giving God's love to their employers through their household work like doing laundry, washing the dishes or cleaning the house. After the worship services they were provided with free lunch and some gift items before finally going home. Pastora Jina told us the next project might be the security guards who are working at Laguna Bel Air.
I'm happy to be part of this ReThink Community. May the Lord continue to bless his work through this community of believers.