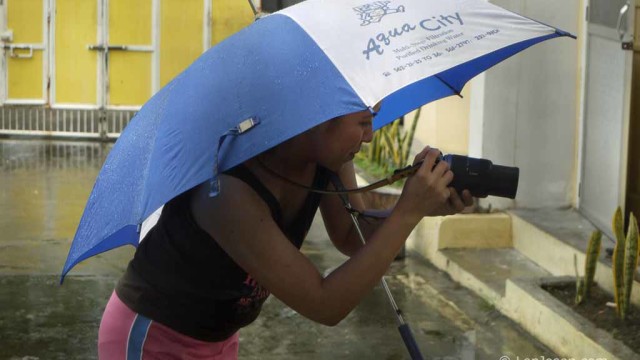 According to the weather report, there's a typhoon out there and the weather is bad. It's raining outside and the day is gloomy. But look who's out in the rain! That's my daughter enjoying her vacation taking snapshots of whatever she finds interesting to shoot out in the rain. Oh dear haha!
For the Love of Photography
I guess she got it from me. I began to get interested in photography while I was in college taking up Architecture. Ever since she was a young kid, she has seen me taking photos of almost anything that interested me. I guess it's in the family haha! She's a graduate of Art Studies at the University of the Philippines – Diliman Campus. She loves painting, water color, freehand drawing and of course photography as an art expression. Check out her blog site.