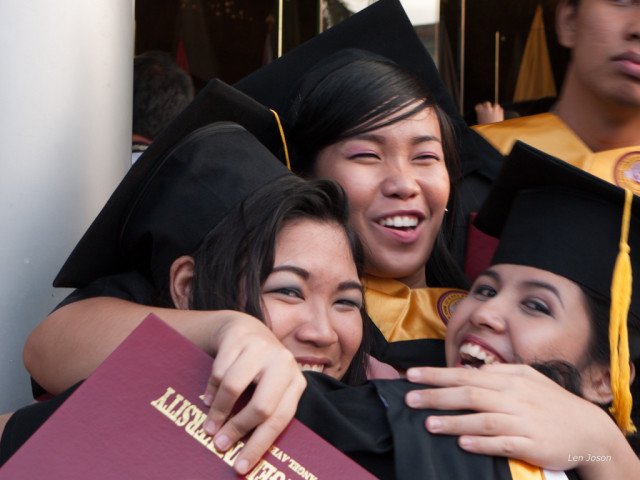 There's something about graduation days. It's a day of mixed emotions—both joy and sorrow—for many graduates. They are of course happy that they have accomplished something very important in life after going through many years of life's challenges striving hard to succeed. The feeling of joy can be seen on their faces during the day of graduation itself. It's a feeling of joy and success!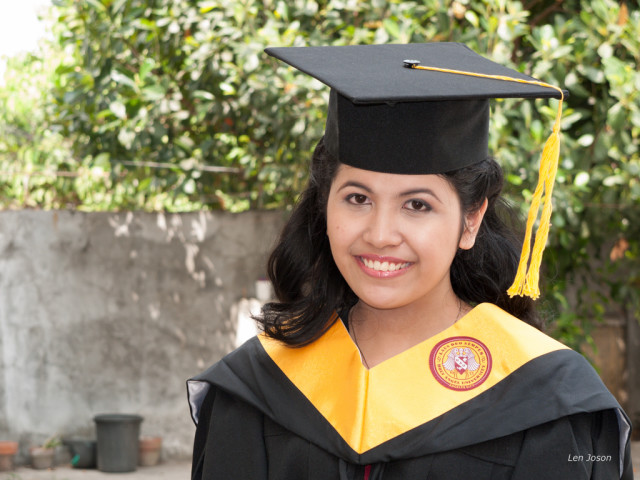 But there is also somewhat of a bit of sadness knowing that it's their last day to see many of their classmates and friends as each one begins their new journey in life outside the school campus and into the business world. This may not be true of all but generally, this is the pattern of life that I have seen. Graduation day is truly a day of mixed emotions for college graduates—both joy and sadness.
For parents like me, it's all joy haha! No sadness at all. What a relief that I will no longer bring my kids to (and from school when they were still little kids) after about 28 years! Ever since my eldest daughter went to kindergarten about 28 years ago and up to a few days ago during my second daughter's graduation in college, I have been their "school driver" for almost three decades minus 2 years! So it's all joy and gladness to me! Happy to see my kids finish college.
I will therefore (hopefully) have extra time to do other things like maybe fix some things at home, blog maybe, fix or replace some drawers in the kitchen or maybe check the engine of my 15-year old car. So for me and my wife, it's a great joy and a great relief haha!
I'm hoping my wife and I could enjoy our life growing old together with the thought that we have sent our kids to college and they both graduated successfully. For most Filipino parents, this is a great accomplishment. My wife and I are no different. We are happy for our kids. And thanks to all my sisters and mom who helped me and my wife send our kids to school. We are truly blessed! Thank you Lord!