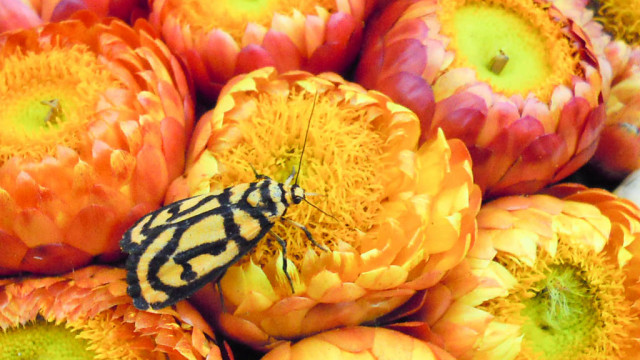 Everlasting Flowers in Baguio
Back in September 2012, my family and I were at the Mines View Park in Baguio City after the passing of many years and I was surprised that the place now looked different with all the many small shops all over the place. It was kind of disappointing somewhat. Parking space was somewhat of a challenge too.
Anyway, I still enjoyed taking photos using my Nikon Coolpix S640 point-and-shoot camera. In this photo, I took a shot of a bunch of everlasting flowers sold in one of the stalls. It was interesting to me because there was in insect—a moth or something—and its colors blended well with the flowers. Really nice.