Last Saturday, as my family and I were at SM Clark in Angeles City, I received a call from Sarah, who is like a daughter to me, informing me that her dad's plane crashed somewhere in Masbate and that her dad, Capt. Jess Bahinting, was missing. It was quite a shock. He has not yet been found as of this writing along with his co-pilot (a student pilot) and a VIP passenger, Secretary Jesse Robredo, the secretary of the Dept. of Interior and Local Government. (His personal assistant was rescued right away). We continue to hope and pray that they're all alive and well.
Jess Bahinting, the Pastor and Friend
Back in 1987, I was assigned under Pastor Jess Bahinting as his ministerial trainee then later on as his assistant pastor. We worked together for about 5 years pastoring our local churches (Grace Communion International) in the northern Mindanao area. We traveled a lot along with our wives and little kids. We became close family friends until now.
In 1991, he went back to his home province of Cebu and there he established his flying and aviation-related business which includes a flying school, aircraft maintenance and repair, sales and chartered flights. While doing business, he also continues to serve the church and he is currently the overall head (area superintendent) of all our pastors and local churches in the Visayas area.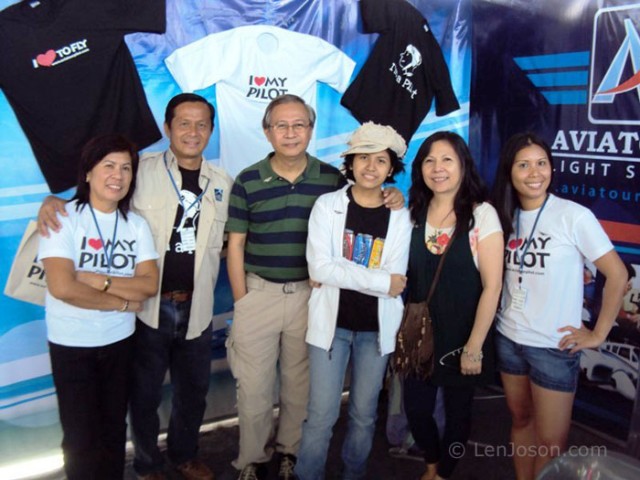 Aside from pastoral ministry (preaching, visiting, counseling, etc.), I learned a lot from Pastor Jess Bahinting about cars and engines, body repair, trouble shooting, and even the buying and selling of vehicles. We did a lot of those—manual labor!—while we were together. He is an expert aircraft mechanic aside from being a seasoned pilot and flight instructor. We sort of "took care" of all our fleet vehicles (all the pastor's vehicles) in our area.
We also helped some of our church members build their homes (again, manual labor mixing concrete and doing carpentry), helped church members move from one home to another, helped brethren with babies who had cleft lip and palate problems to get free medical help and many more.
We had many other unusual experiences together like being stopped by soldiers who suddenly came out of the bushes. It was so sudden and was quite scary as they asked for identification card and checked our car. The soldiers said they had an ongoing "military operation" and they were pursuing rebels. This was in one of the troubled spots of Mindanao where we frequently visited our church members. There were other experiences we had together with our families which bonded our two families closely.
Capt. Jess Bahinting is well-loved by many in and outside of the church. A great example of a true and real Christian friend and brother in Christ all the way. He has actually helped a lot of people in so many ways for so many decades now and not just only recently. He has always helped during major calamities in the Visayas area  transporting people and goods using his planes. It should be no wonder that he is called a "hero" recently in the media. He has always been a hero to the many lives he has touched.
May they all be found soon safe and sound.