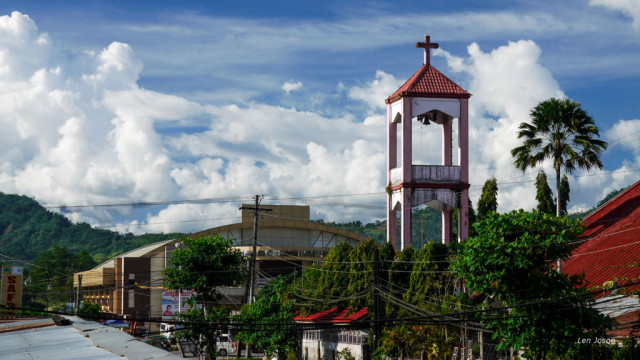 A Visit to Bayugan City
I've just visited Bayugan City, my home city yesterday for my youngest brother's burial who died of sickness last Sunday. While there, I took several shots of what one can see from the balcony of our family home. The Catholic church bell tower is prominent in the photo with the city gym in the background. The church building is on the right with the red roofing. It was a clear day and the cloud formation attracted me to shoot these photos. Every morning at 5:00 a.m. this church bell wakes us all up whether we like it or not — it's the biggest alarm clock in the neighborhood haha!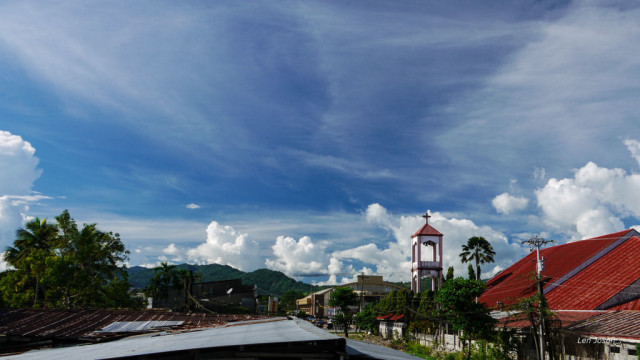 I wrote about the history of Bayugan City and how it grew from a small settlement to become what it is now. This is where I grew up as a young boy. My dad happened to be involved in the early beginnings of this city. As the saying goes, "there's no place like home" and it's good to go back "home" once in a while. I now have a family of my own and "home" is where my own family is right now (far away from Bayugan) but for me, Bayugan will also always be "home." I guess that's how it is with everyone isn't it? We want to go back "home" where we grew up and reminisce the good old days.