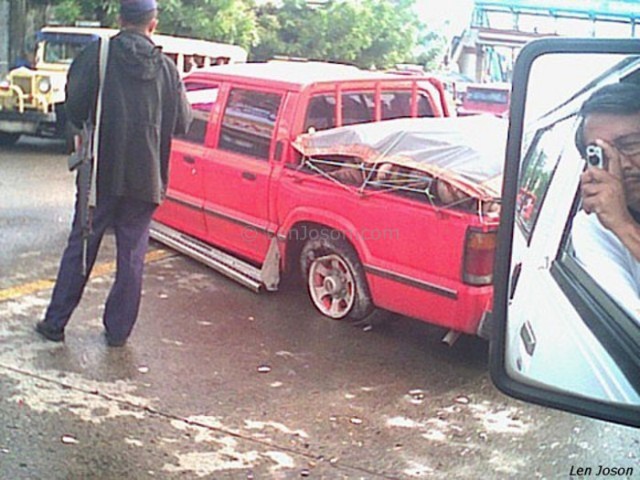 At one time in Davao City, where I lived for about seven years, I was driving my Mitsubishi L-300 van when I saw a vehicular accident up ahead on the road. As my habit was, I took a shot of the accident. I developed this habit of just bringing a camera anywhere I went and just point and shoot. I learned this advice a long time ago in photography. So I did.
"Accidentally" Photographed Myself
But to my surprise, in this particular photo, I didn't realize that when I took a photo of the vehicular accident, I "accidentally" (unknowingly) took a photo of myself too! What an amazing shot haha! By the way, for this photo, I was using a digital pen camera with low resolution. I bought this pen camera because I was amazed that there was such a camera. I was able to use it for a good number of years.
It was a good pen camera while it lasted. It finally gave up after being in use for a good number of years.