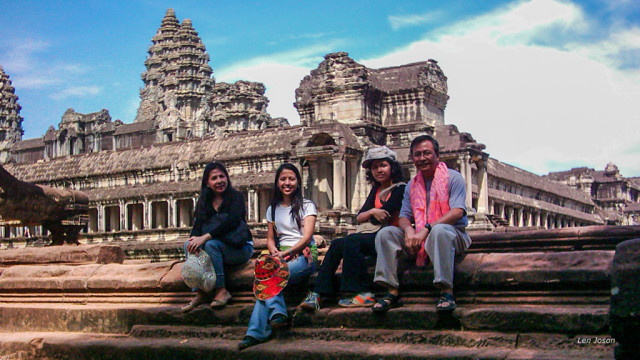 When my eyes were drawn to the beauty of my lovely wife decades ago, I did not know that she had an art background. I did not know we shared the same interest in drawings. Never did I also think that my children would become artists too in their own unique styles. Never did I plan to have a family of artists but that's what God has blessed me with! And I have no complaints haha!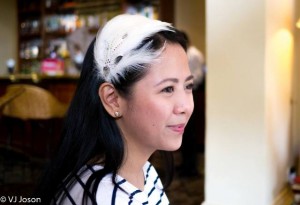 From the very moment she could hold a pen, my eldest daughter Veejay was already making freehand drawings. As she grew up from a little girl to become a teenager, her mom and I supplied her with paper and pen to draw. Everyday and everywhere we went, she drew non-stop. Every back page of every scratch paper at home, she had drawings in it. She loves painting, water color, freehand drawing and photography. She also loves literature and has read more books than anyone I have known at her age. She owns more books than I have. She is a graduate of Bachelor of Science in Art Studies (Interdisciplinary) at the University of the Philippines – Diliman.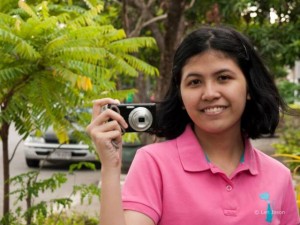 Little did we know that 13 years later, her baby sister Jackie—our second child—would be doing the same thing! She also loves to read books and enjoys drawing non-stop. Her mom and I supplied her with paper and pen too from a baby up to now. She excels in digital drawing using a pen tablet. She loves to draw anime. Most of her work are now in digital form but she does bring her sketch pad wherever she goes. Yesterday was her last day in school. She has just completed her Bachelor of Science in Information Technology: Area of Specialization in Animation (a new four-year college course) at the Holy Angel University. Hopefully by April 15, she will join her classmates during their graduation ceremony.
Family's Artistic Background
We have seen their artistic development over the years. My wife and I are so blessed. Where did this talent come from? From God of course. But does genes have something to do with it? I really don't know. But here's our family background: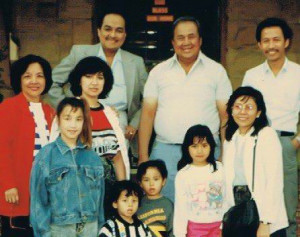 My wife loves to draw and paint. She took up Fine Arts for a year. She continues to draw and paint once in a while. My wife's dad, Henson Fen Santos was once a comics magazine illustrator during his single days. And my wife's uncle, Jesse Santos made a name for himself in the art world especially in California where he lived. He passed away sometime in April 2013. He used to work for Warner Bros., Walt Disney and Hanna Barbera.
It's also interesting to note that one of my sisters is also a lover of art. My sister Carmen loves painting and is a Bachelor of Arts graduate at the Oregon State University where she finished with honors (magna cum laude) receiving a Certificate of Distinction in Fine Arts.
As for me, I took up Architecture at the University of Santo Tomas, and I love to do freehand drawings too since I was boy. But I'm not that good at freehand drawing compared to my kids. I excelled instead in technical drawing—aided by architectural drafting instruments back then. I used to work as an architectural draftsman for about 10 years before I became a pastor. I love photography as a hobby and as an art expression.
So, how about that for an artistic background in the family? Do you think I have a family of artists? I think so. 🙂
I'm just so glad that God has blessed my kids with such talents. Thirteen years apart but having the same interest in art. Isn't that amazing? Does genes have something to do with it? Maybe. I don't know. But thanks be to God for these art talents he gave my kids.
Note: I wrote this blog originally back in 2009. I have just updated this today, March 21, 2015.