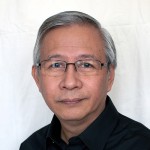 Hello there! Welcome to my blog site! I created this website sometime in February 2009 because I sometimes enjoy about life and love, photography, theology, about hopes & dreams, joys & sorrows, family, marriage, relationships and just about anything that comes to mind. I guess many of us actually has this urge to express our thoughts and feelings once in a while and this blog site gives me the perfect place to do it.
I was a full-time church pastor for some 25 years — more or less since 1985 — in my church denomination, the Grace Communion International (GCI). I pastored various local congregations in the Philippines except in the Visayas area.

Currently, I no longer pastor any particular local congregation. But once in a while, I go visiting and preaching in local congregations when I am invited. I continue to get involved in the activities of my denomination  participating where I can be of some help.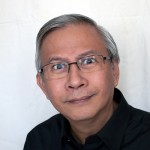 This personal blog site is self-funded and is not affiliated with any organization or denomination. This site may also contain some ads and links. My views and opinions on this site are my own and do not represent any group. It's just me — a senior citizen — and my thoughts. Please feel free to comment on any of my blogs but please be nice to me okay? Offensive comments will definitely be deleted haha!
Oh, and if you happen to like some of my photos, please feel free to use it for non-commercial, non-profit purposes and please do include some photo credit.
Thanks for dropping by. God bless! — Len Joson