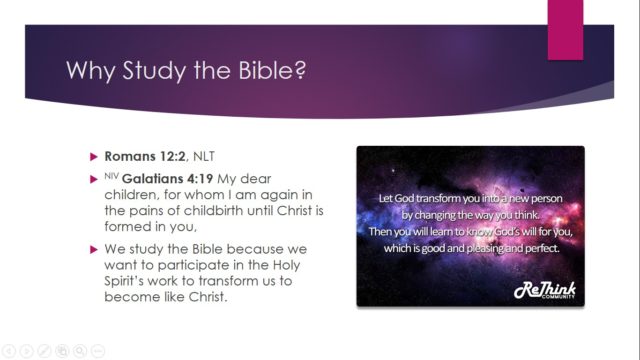 Last night, Discover the Word, a discipleship class which I have proposed and was approved by the leadership of ReThink Community began its first meeting with 7 people in attendance including myself.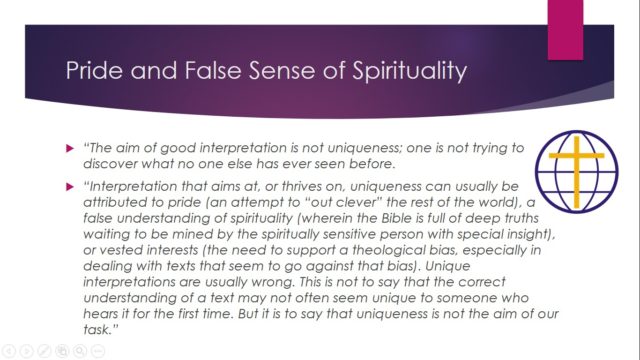 It has been my passion to share what I have learned about the Bible to everyone who is interested and especially the youth. It is my hope that through this discipleship class, some may find it useful in their Christian walk with God and become transformed by the renewing of their minds — becoming more and more like Christ as years go by.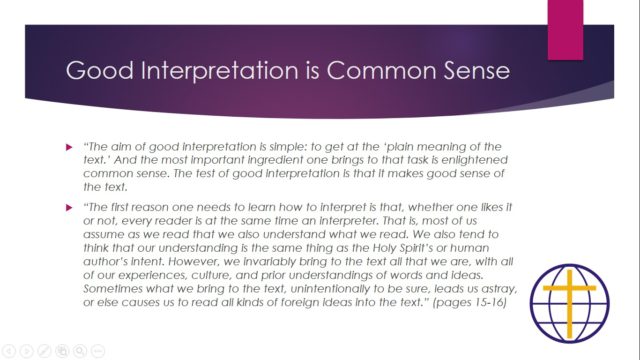 A few have shown their interest as well but they are quite far from where I am. One person who was interested is now in Qatar,  another one in Baguio, one in Bulacan, another in Cagayan de Oro and another one in Zamboanga City. Since some are interested online, I have video recorded the whole session last night.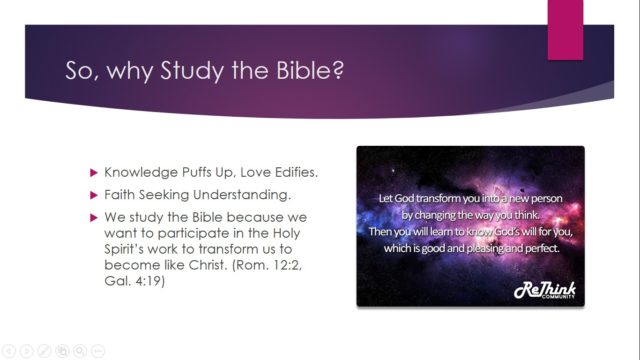 I guess I will be doing that each time so that those who are interested wherever they may be can also join us. May the Lord bless this ministry. Please pray for me as well so that I could do this regularly every week. God bless!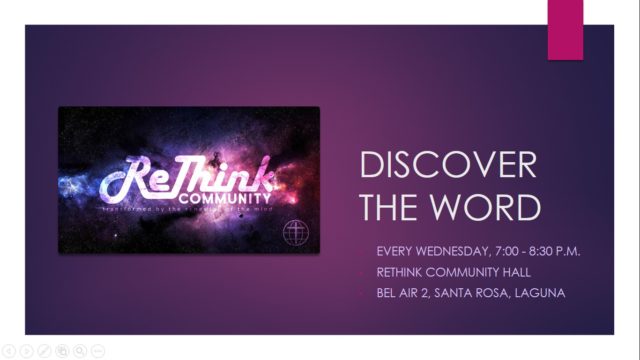 Those who missed the class, here is last night's video: