Arriving at church early today, I stayed outside the meeting hall and I noticed a teenage girl all by herself who came in even earlier than me. She was also outside the hall as the worship team was still practicing inside. And so I struck up a conversation 'cause I wanted to know her a little bit more as she looks familiar to me. I asked her why she was attending church and she told me it's because she wanted to hear the Word of God. I thought that was quite interesting and inspiring to see a 13-year-old girl attending church all by herself.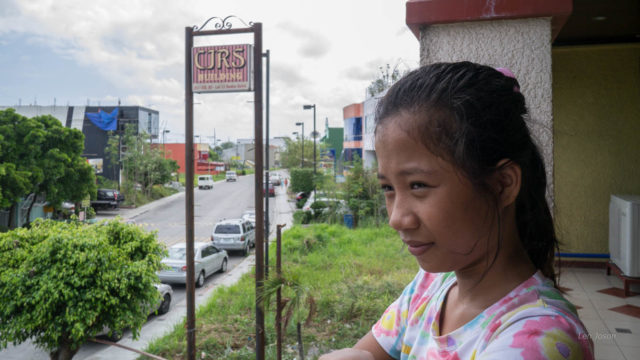 I also found out we were living in the same neighborhood. So I invited her to drop by our home anytime. The worship service began. We sang worship songs and I gave the sermon. After that there was lunch served and I enjoyed chatting with folks my age — as we usually do. The conversation lasted until we were the only ones left haha!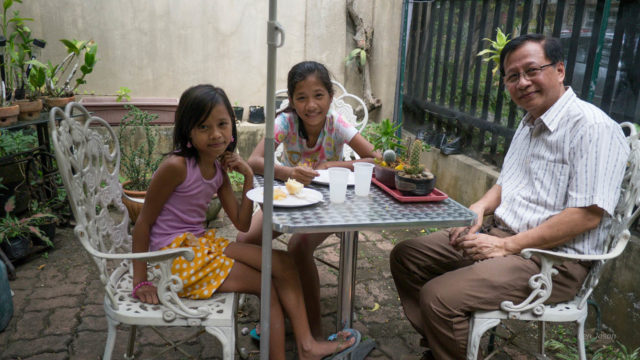 As we were about to go home, I got a surprise call from my wife. She said there were two kids looking for me at home. To my surprise, it was this teenage girl I met earlier and her younger sister who were my visitors and they were already waiting for me at home! That was fast! I thought. I never expected to be visited so very soon!
Anyway, I went home and I got to know also the younger kid — in Grade 5. My wife had already given them some snacks. I was tired and after their snacks I was giving hints that it was time to get some rest (and for them to go home) but the kids evidently had no plans to go home yet. Oh dear, what should I do?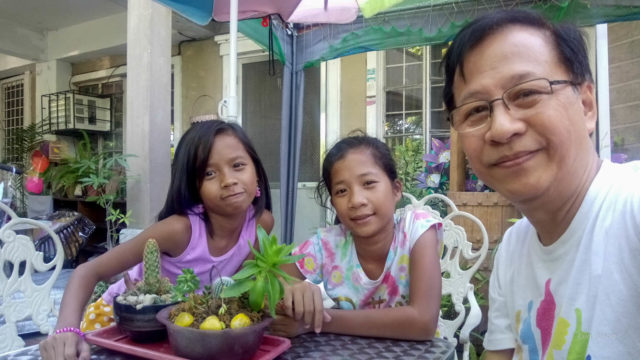 So I spent the whole afternoon with the two kids. They were asking me if I had some toys they could play with. They asked me to check some of their friends' Facebook accounts. The younger kid later told me that she once sold tickets to me but I refused to buy haha! I found out she knew me months before. She even told me that she did caroling last Christmas in front of our house but I didn't give her money haha! Next time, I'll make sure I'll be more generous to her.
Since my wife had no sleep taking care of my mother-in-law, I was left to entertain and baby-sit two energetic young kid visitors  the whole afternoon. They finally went home at around 5:00 p.m. Although I was a bit tired and sleepy, I thought that was great that kids would easily feel-at-home talking to me — a senior citizen.