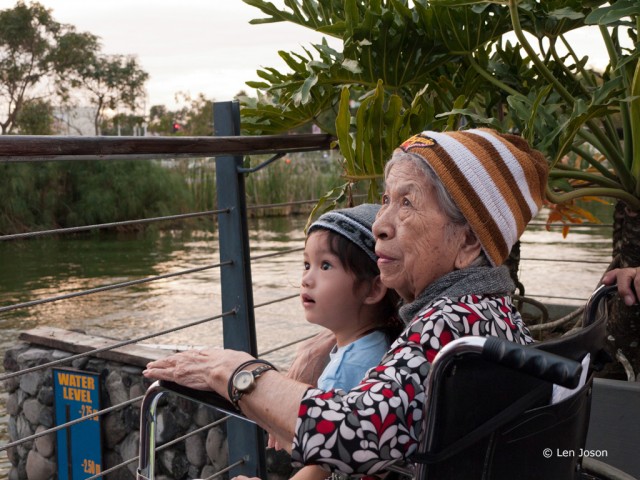 From time to time, my family and I would go to Sta. Rosa, Laguna to visit my wife's 84-year old mother. Due to the distance, we are not able to visit often. But as we are able, we make it a point to visit especially during special occasions like Christmas or on November 1 which happens to be the day when my father-in-law died.
We would often bring my mother-in-law to the Eternal Gardens memorial park where my father-in-law was laid to rest. And most often after that, the whole family would spend time and have something to eat at Nuvali, a beautiful place which keeps on getting better each time we visit.
In this photo at Nuvali, I was able to shoot a photo of my mother-in-law together with her great grandson as they were sitting on a wheelchair late in the afternoon. They were watching the fishes and boats passing by. But as I took the shot, there must have been something else that they were looking at haha! The place is getting to be quite a nice park where people can enjoy family time together.