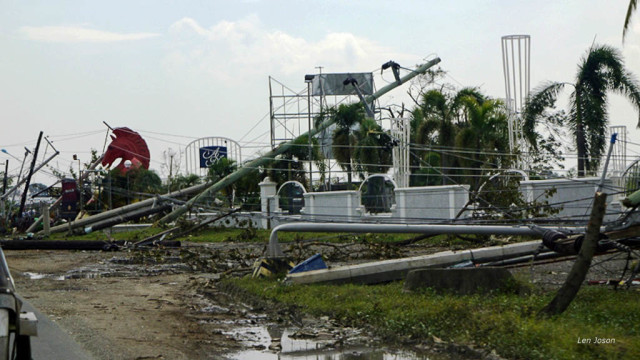 Yesterday morning was one of those regular visits that I normally do in Cabanatuan City to attend church. But I was in for a surprise. I was shocked by the devastation I saw along the way. Typhoon Santi had just passed by Nueva Ecija and as I drove along the Tarlac-Sta. Rosa Road, lots of trees have been uprooted and lots of houses were destroyed. Some of the trees that fell down were blocking the way and traffic slowed down somewhat.
Typhoon Santi Devastates Cabanatuan
As I reached Cabanatuan City itself, I saw more trees were uprooted and a lot more electric posts were down. Some say it would take a month to restore electricity since numerous lines are down throughout the province. I heard that the governor had already declared the province to be in a state of calamity.
Thankfully, the folks I visited seem to be all doing fine despite the devastation caused by Typhoon Santi. The church members shared their recent experience with everyone. Many farmers have been affected by this typhoon. They were about to harvest their rice—the main product of this province. It's going to be a tough time for many farmers in the coming days ahead. We ended up praying for each other.
More photos at this link.