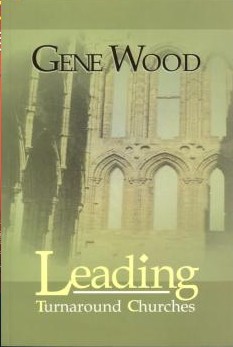 Why are some churches declining in attendance? Why are some churches about to close shop? Why do some church members resist the changes being implemented by their pastors? These are current realities which pastors and church leaders face today. I attended a seminar in Cagayan de Oro back in December 2003 conducted by Gene Wood, author of the book Leading Turnaround Churches
and he gave some interesting observations. His book discusses issues in the local church setting especially dealing with congregations which are declining, decaying or about to "die a natural death," as some would say.
Becoming A Healthy Local Church
In his research in the United States, he observed that many local churches have either plateaued or are declining in attendance and are in danger of closing shop altogether. During his seminar, he gave principles and ideas on turning around the local church to become healthy and vibrant back again. In my personal observation here in the Philippines, I would say that there are also local churches that have plateaued or are declining in attendance. I could be wrong but that's just my own observation.
Pastors: Targets of Criticism
In his book, Gene Wood discussed what the turnaround leader ought to do, things to avoid, and other ideas in leading the church back to good health. He warned turnaround leaders that as a "change agent" in the local church, they are like lightning rods—they are very attractive targets for criticism, blame, ridicule and intense antagonism. "People are not against you. They are for themselves," he said.
Power Struggle in the Local Church
Gene Wood also discusses in chapter 4 of his book that "95% of all serious problems in the church stem from power struggle." "The question in a power struggle is, who will lead and who will leave?" Each local church is different from one another. Intense conflict and resistance are sometimes to be expected if you want to implement change in the local church.
Who will Lead the Local Church?
Who will determine the direction of the church? This is the underlying issue in power struggles, Gene Wood wrote. "Almost every struggling church has at least one dysfunctional bully…" and the senior pastor frequently finds himself pitted against this church bully, Gene Wood adds. Instead of moving forward, the pastor finds himself busy with putting out little fires and mending fences. Progress comes to a halt. "The 'issues' are never the issue. The underlying question is, who will lead." That is the crux of the problem. Being a change agent, a turnaround leader/pastor can sometimes move church members away from their comfort zones and they will resist the senior pastor/turnaround leader.
These are just a few thoughts found in the book. You can get a copy of this book by clicking this link.