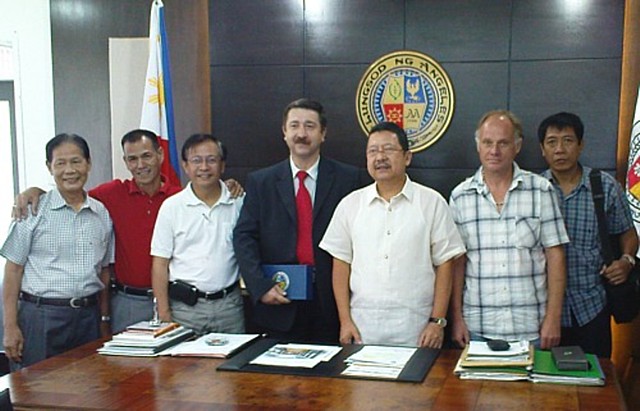 Never in my life did I plan something like this. It just sort of—happened. Who would have thought that a Russian consul would call me on the phone and meet with me personally! This was really amazing to me. So unexpected and a once in a lifetime experience—at least for me. He called me because I am the senior pastor of the Worldwide Church of God (WCG) local congregation in Pampanga.
This morning, the Pampanga prison ministry team of WCG escorted the Russian Consul as he made a courtesy call to the city mayor of Angeles City. Days before, he invited us (insisted) that we go with him so that he can explain and express to the mayor his gratitude to us in the WCG Pampanga prison ministry team for helping his fellow Russian citizen who was wrongly imprisoned at the city's district jail for about 5 months. It was actually WCG Pampanga's prison ministry leader, Ed Estrella—whose passion is to reach out to prison inmates— that got into contact with this Russian citizen who was unjustly imprisoned.
Russian Consul Receives Symbolic Key from City Mayor
The visit was cordial and the two dignitaries exchanged pleasantries. The mayor gave the consul a symbolic key to the city. The Russian consul also thanked the chief immigration officer who also extended help to his fellow Russian citizen whose visa expired as a result of being unjustly imprisoned.
At the end of the meeting, I had the honor of leading in prayer for the city mayor as well as for the Russian consul. What a "once in a lifetime" experience that was! Surely, God was with us and was directing everything that happened. We just sort of—enjoyed the ride haha!