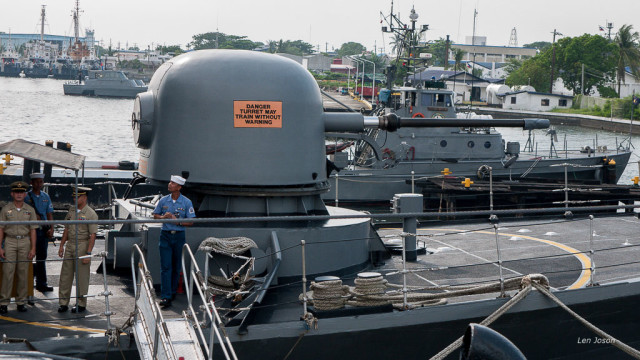 Last Friday, I had the opportunity to visit the Philippine Navy's Sangley Point Naval Base in Cavite. It was a great opportunity that came my way and I really had a great time getting on board two military ships and looked with amazement at the big guns which I have never seen before.
Oto Melara 76mm Gun Used in 60 Navies
Before this visit to the naval base, I had no idea what those big guns were. But I was glad there was a poster placed on one of the walls of the ship and there I read several information about the ship and its armaments. I found out that its big gun is actually Italian made and it's called an Oto Melara 76mm gun. It is used in about 60 navies around the world and it can be placed or mounted on small ships. What is even more amazing about this big gun is that it can fire at around 80 rounds per minute. It would surely be like "hell" if its rounds will come raining right over where you are!