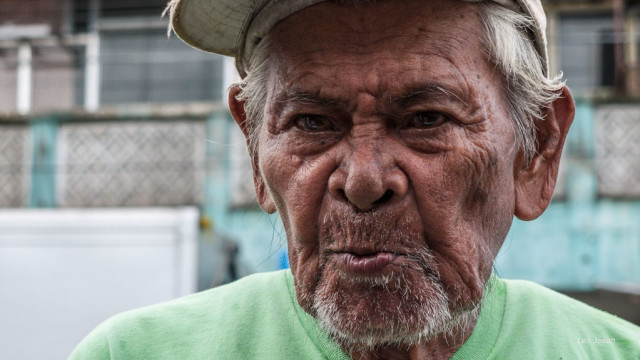 Old Veteran Begging in City Streets
Some two weeks ago, I had the privilege of visiting Tacloban City ten months after it was devastated by typhoon Yolanda. As the multicab where I was riding slowed down due to traffic, an old man approached us begging for two pesos for his fare. He said he was a veteran and that he was now 96 years old. The driver jokingly replied that he only had a whole three pesos — no change haha! There's actually no coin that is three pesos. He was just kidding. The driver actually gave him a 5-peso coin.
Whether he was truly a war veteran or not, I have no way of knowing. But one thing is sure, he surely is a senior citizen, an old man who has survived the worst typhoon ever. I wonder if he still has a family who's taking care of him. Thousands lost their families during typhoon Yolanda. This photo of him will remind me of typhoon Yolanda and my visit there 10 months after the worst typhoon hit Tacloban.