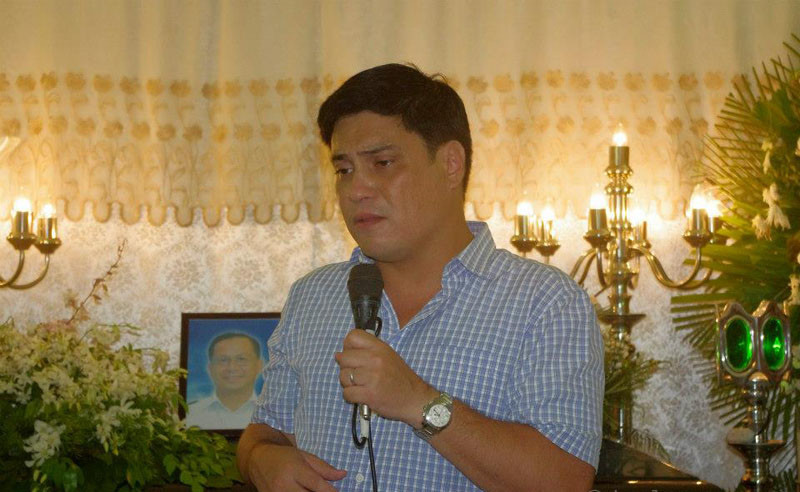 Last Monday, I attended a memorial service in Ginatilan, Cebu for my good friend Capt. Jessup Bahinting who was the pilot of the twin-engine Piper Seneca plane that crashed along with Sec. Jesse Robredo.
A Taste of Media Mob
When former senator Migz Zubiri gave his eulogy about Capt. Bahinting, I tried to hold my camera with a video capability high up over the heads of people in front of me so I can record his message. The room was jam-packed with people. I was near the door. I was enjoying a good view alone at first but after a couple of minutes, the media men forced their way in and rudely blocked my view with their bigger video cameras! That was a bit surprising and annoying but at the same time I was amused. I did not really get mad—I was actually more amused. I felt like I have become one of them fighting over a good spot to cover an event hahaha! I used to see this thing happening on TV but now I was one of them! No I didn't actually "fight." It was more of a struggle to get a good view.
So, what did I do? Well, Migz Zubiri's voice continued to be audible thankfully and so I focused instead on the small monitor screen of one of the media men's videocam that was blocking my view. Ingenious! I thought to myself amusingly hahaha!
Video Recording Migz Zubiri's Eulogy
Anyway, Migz Zubiri's message lasted for about 6 minutes and 46 seconds and after holding both my hands high up over the heads of people for some time, my hands began to be shaky. It was also my first time to use this camera with a video capability so I was actually also experimenting on how to use it.
Oh well, that was my first experience in video recording an important personality. Thankfully, Migz Zubiri's eulogy on just how wonderful a person Capt. Jessup Bahinting was can be heard clearly and can encourage us all as we grieve over the loss of a great friend and brother-in-Christ.