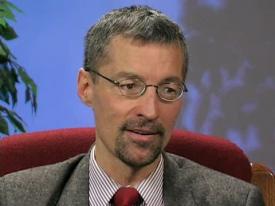 I really like the illustration given by Dr. Elmer Colyer on "the quality of the ice" in an interview hosted by Dr. Mike Feazell. He explained that it's really not the quality of our faith that matters but the quality of the faith of our Lord Jesus Christ. Some people have faith in their faith instead of trusting in the faith of Christ. They think that their strong faith is what will help them make it to God's Kingdom. They think their own strong faith is what healed them. The truth of the matter is, it is the faith of Christ on our behalf, in our stead, for our benefit, that brings us salvation—that brings us healing.
The Faith of Christ Does Save Us
Yes, it is true that our faith does matter but ultimately and in the final analysis, it is the faith of Christ that does save us and give us eternal life. Our faith is a mere response to the faith of Christ that made it possible for us to be saved. According to theologian Thomas F. Torrance, it is like two poles of faith. Our faith is on one end of the pole and the faith of Christ on the other end of the pole. But when you really think about it more deeply, even the faith that we have also comes from God and is also a gift to us. So everything therefore comes from Christ.
It's not our faith that upholds and saves us but it's the faith of Christ.
For the full length interview of Dr. Elmer Colyer by Dr. Mike Feazell, please click this link.