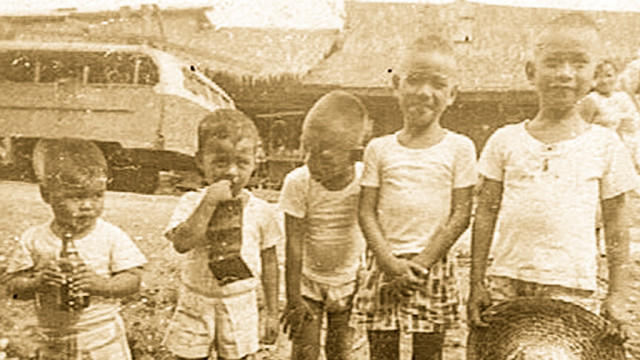 A couple of days ago, I was intrigued by a Facebook friend request. It got me interested because her name was actually the name of one of my aunts who passed away a long time ago. As I checked the Facebook account of this young lady, I found out that she is my niece whom I've never met and never knew before! Facebook has really changed the world and has connected many to one another. We all somehow are connected and have some kind of relationship. And it's true for me too. I am now connected to many of my old and new friends, high school classmates, neighbors, relatives and to so many others around the country and around the world!
Connection and Relationship
All of us want to be connected. We want to relate. To have a relationship. An that is how God has wired us — to long for connection with him and with our fellowmen. If there is  separation — if there is any gap at all — we somehow would want to find a way to reconnect and re-establish that broken relationship. My newfound niece was curious about the background of her dad's family as well as relatives and so she searched and found me on the internet. She said her dad did not really tell her much about his family background. And thankfully she found me at Facebook. Her dad was my first cousin whom I rarely met after he left our hometown of Bayugan to pursue a college education in the Visayas during the late 60s. Ever since that time, we only met once in a while as years passed. He passed away sometime in 2004. Anyway, my niece was so happy to know more from me about her dad and her dad's immediate relatives. And so, we are now connected even though I haven't met her personally yet.
Christ came to earth to be among us and to become one of us. That's the meaning of one of his names, Immanuel—that is, God with us. The Triune God who is Father, Son and Holy Spirit is a God of relationships — loving relationships. And the wonderful thing is, God wants us to be included into that loving relationship through Jesus Christ our Lord. Christ came to connect with us. To relate with us. And to tell us about his dad, our Father in heaven. All along, it was God's plan to adopt us and to include us into the life and love of the Father, Son and Holy Spirit. And it's a joy to know we are part of that family!
How great is the love the Father has lavished on us, that we should be called children of God! And that is what we are! (1 John 3:1)