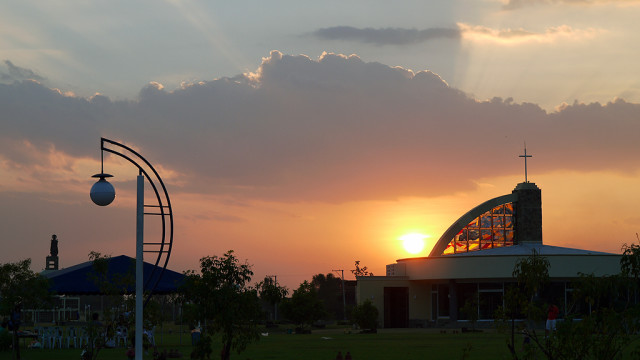 "It's all about faith," some would say. Usually, what they mean is that salvation has nothing to do with "works." This is the view of those who believe that all we need is "faith" in order to be saved. On the other hand, some people may believe that "doing good works" is very important in order to attain salvation. Either way, in both these two points-of-view, they do show a certain kind of conviction, a certain belief on something—that is, both do exhibit some kind of faith in what they stand for, in what they believe in.
Even atheists who say they don't believe that God exists, do believe in something. That is, they really do believe God does not exist. Without them realizing it, they actually have a belief too. That's their faith, their conviction. Even agnosticism is some kind of belief too—they believe their view is the right one. So in this sense, it's all about faith.
Some people may trust a certain politician or theologian but not another. Some believe the earth is flat. That is their faith. Believers in evolution are just that too. They also believe in something—they believe that we all come from monkeys through evolution. That's their faith. Some scientists don't believe in God. That is their religion too—their belief. Some have faith in their faith—they "declare it," "name it and claim it." That's another belief too. Believers in Calvinism, Trinitarianism, Arminianism, Buddhism, communism, you name it—these are all beliefs. It would seem to me then that really, "it's all about faith."
Faith does have an important role in our lives. And the most important faith that one needs to have — in so far as I'm concerned — is to have faith in the Lord Jesus Christ. It is not my faith but the faith of Christ that will carry me through. Trust him with all of your life. Of course, that is my personal belief — my kind of faith.
"I am crucified with Christ: nevertheless I live; yet not I, but Christ liveth in me: and the life which I now live in the flesh I live by the faith of the Son of God, who loved me, and gave himself for me." (KJV Galatians 2:20)