Our God is a Relational God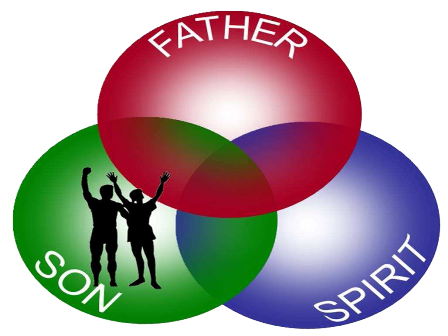 God is relational, not transactional. What do I mean by that? Well, by the testimony of Scripture, it says that God is love. He so loved the whole world and not just a few. God who is the Father, Son and Holy Spirit has always been relational within their life and love in the Trinity. God, who created all things through Jesus Christ, has always loved the whole world—humanity and all of creation. He is after all, Creator of it all.
Conditional Love
The teaching that God will love us only if we repent and believe is just that—a conditional kind of love. It's a transactional kind of love where God will only love us if we repent, believe and obey.
It's All About Loving Relationships
The truth of the matter is, God has always been concerned about loving relationships—not legal transactions. We have always been loved by God. This is exactly the picture being portrayed in the parable of the lost son. Jesus himself gave this parable to reveal to us who the Father really is. The father in the parable both loved his sons—whether good or bad. It didn't matter to the father that the younger son committed grievous sins. The Father was patiently waiting for the son to come back home. That's love! He did not wait for the younger son's apology before accepting him back. That's love.
God's Great Love
In fact, when the father saw him afar off, he ran to meet him, hugged him and kissed him! He was overjoyed to see his lost son back again! He loved his son all the way regardless of his sins! He had a party organized at once to celebrate the return of his lost son. That's great love!
God's Love Not Transactional
That's how God the Father loves us too! While we were still sinners, the Father allowed Christ to die for us (Rom. 5:8)! He is not willing that any should perish but that all should come to repentance (2 Pet.3:9). That's great love! That's unconditional love. Not a "transactional" kind of love. God doesn't love us only when we're good. He loved us even when we were still "bad" and unbelievers. He already loved us even before we believed. He doesn't love us only when we believe. And all of us are all sinners—all of us were unbelievers before we became believers. God loves us all the way anyway! All of us! How great is the Father's love for all of us!
There's no need to end up in hell. According to C. S. Lewis, all that go there is because of their own choice to be in it. But in so far as God is concerned, God loves everyone. That's who God is as revealed to us by the Lord Jesus Christ.
Suggested Reading: