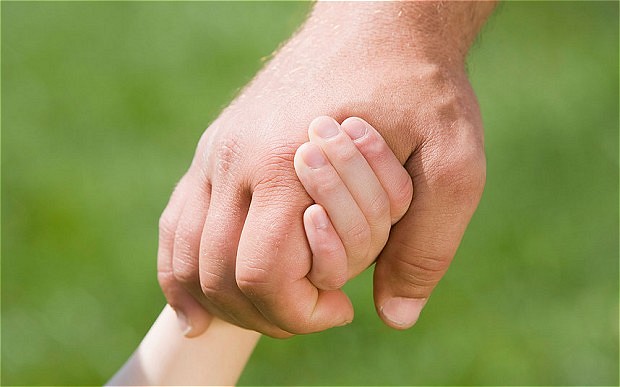 Christ lived and died for us. As our vicarious representative and substitute, he assumed everything and took our place. We got implicated in him—in what he did to us and for us. Even our faith has been implicated in his faith. Our faith is enveloped and taken hold of by the faith of Jesus Christ.
Here's from the booklet, The God Revealed in Jesus Christ, pp. 10-12:
The Faith in Christ

"What does it mean to be saved by grace through faith? Does it mean that we are saved by something that we do, a human work of faith? If it is, what happens to us when our faith is weak or fails? The good news is that Jesus has done everything necessary for our salvation from start to finish, including believing for us. David Torrance writes:

"We are saved by Christ's faith and obedience to the Father, not ours. My brother Tom [Torrance] often quoted Gal. 2:20: "I am crucified with Christ: nevertheless I live; yet not I, but Christ liveth in me: and the life which I now live in the flesh I live by the faith of the Son of God, who loved me, and gave himself for me." Such is the wording of the KJV, which I believe is a correct translation of the Greek….

"Other translators, like those of the New International Version, apparently because they found it so difficult to believe we can live by Christ's faith rather than our faith, have altered the text to make it read, "I live by faith in the Son of God!"—something altogether different! That translation takes away from the vicarious nature of Christ's life of faith. It is by his faith [not ours] that we are saved and live! Our faith is a thankful response to his faith.

"When we look back along our lives and ponder how disobedient we at times have been and continue to be, it is marvelously comforting to know that Christ gives us his life of obedience to the Father and that it is Christ's obedience which counts. We are saved by his obedience, not ours. (An Introduction to Torrance Theology, pp. 7-8)

In Our Place

"Christ in our place and Christ for us in every respect" —Thomas F. Torrance

"The Bible tells us that Jesus is the alpha and the omega, the beginning and the end (Revelation 22:13). That is why we can freely trust him to be our all in all and not even worry about whether our faith itself is good enough or strong enough. Thomas Torrance explains it this way:

"Jesus steps into the actual situation where we are summoned to have faith in God, to believe and trust in him, and he acts in our place and in our stead from within the depths of our unfaithfulness and provides us freely with a faithfulness in which we may share…. That is to say, if we think of belief, trust or faith as forms of human activity before God, then we must think of Jesus Christ as believing, trusting, or having faith in God the Father on our behalf and in our place….

"Through his incarnational and atoning union with us our faith is implicated in his faith, and through that implication, far from being depersonalised or dehumanised, it is made to issue freely and spontaneously out of our own human life before God. Regarded merely in itself, however, as Calvin used to say, faith is an empty vessel, for in faith it is upon the faithfulness of Christ that we rest and even the way in which we rest on him is sustained and undergirded by his unfailing faithfulness (The Mediation of Christ, pp. 82-84).

"It is the life, faith and obedience of Jesus Christ that saves us and includes us in that salvation."
Not By Your Works Nor by Your Faith!
How often do we hear of people say that it is their faith that saves. But the truth is, it is the faith of Christ that saves. Our faith has been implicated in his faith. This is how to understand Gal. 2:20 . "I live, yet not I but Christ." In the same manner we can say, "I believe yet not I but Christ."
It is important that we understand that Christ takes our place in every aspect of our human lives. Let me quote again from Thomas F. Torrance:
"It is curious that evangelicals often link the substitutionary act of Christ only with his death, and not with his incarnate person and life—that is dynamite for them! They thereby undermine the radical nature of substitution… Christ in our place and Christ for us in every respect. Substitution understood in this radical way means that Christ takes our place in all human life and activity before God, even in our believing, praying and worshiping of God, for he has yoked himself to us in such a profound way that he stands in for us and upholds us at every point in our human relations before God." (Preaching Christ Today: The Gospel and Scientific Thinking, Thomas Torrance, pp. 30-31)
Vicarious Faith of Christ
Here is more from Thomas F. Torrance on Galatians 2:20 about the faith of Christ:
"Galatians 2:20 has long been for me a passage of primary importance. The faith of the 'Son of God' is to be understood as not just my faith in Christ but as the faith of Christ himself, for it refers primarily to Christ's unswerving faithfulness, his vicarious and substitutionary faith which embraces and undergirds us, such that when we believe we must say with Paul, "not I but Christ," even in our act of faith. This is not to denigrate the human act of faith on our part, for it is only in and through the vicarious faith of Christ that we can truly and properly believe. Faith in Christ involves a polar relation between the faith of Christ and our faith, in which our faith is laid hold of, enveloped, and upheld by his unswerving faithfulness…this is precisely what the Lord Jesus does when in giving of himself for us he completely takes our place, makes our cause his very own in every respect, and yields to the heavenly Father the response of faith and love which we are altogether incapable of yielding.

"It is the same conception of faith, I believe, found in St. Paul's teaching that we are justified by faith and that the just shall live by faith. Does this mean that the just person lives from his own faith or from God's faith? In saying that "the just shall live by faith" (Rom. 1:17) the apostle was actually citing from the book of Habakkuk (2:4), but in the Habakkuk Commentary found among the Dead Sea Scrolls this is interpreted to mean that the just live from "the faith of God," which is also, the way that people like Athanasius, Calvin, and Barth have interpreted it."However, if we understand faith in the polar way… justice can be done to both conceptions of faith. In the polar relation the primary pole is certainly God's faith or Christ's faith, for he is the faithful one who lays hold of us into a living relation with himself, but within the embrace of that relation the secondary pole is that of the believer, his responding faith. But that is an act of faith that is evoked by and sustained by the faithfulness of God—far from being of ourselves, it is a gift of God. This is how, I am sure, we are to understand the relation of our response in faith to the vicarious faith of Christ. The Pauline principle "not I but Christ" applies to faith: "I believe, yet not I but Christ." (Preaching Christ Today: The Gospel and Scientific Thinking, Thomas Torrance, pp. 31-32)
Oftentimes, our human faith fails us and we doubt. But thanks be to God, we don't have to worry about anything. Through our perfect substitute and representative, the Lord Jesus Christ, his faith sustains and upholds our faith. There's no need to worry at all!
In the photo illustration above, we see two hands: that of a baby and that of a parent, maybe a father. As the baby begins learning how to walk, he or she holds on to her dad with her weak grasp while her dad holds on to her to support her and make sure she doesn't stumble and fall. The stronger and firm grasp of the father represents the faith of Christ which upholds and supports our faith. Our weak human faith is upheld and taken hold of by the stronger faith of Christ which actually makes us walk. Our faith is implicated in Christ's faith. "I believe yet not I but Christ believes for me."
Yes, we can be thankful, that Christ substitutes for us—our faith has been implicated in his faith. Truly, the just shall live by the faith of our Lord Jesus Christ.