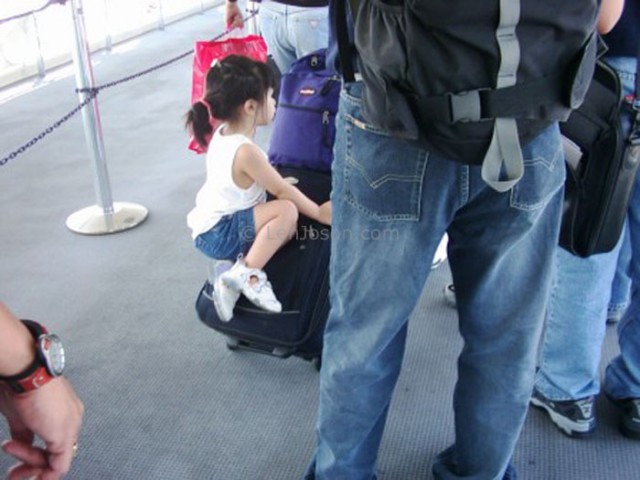 Some years ago, we were about to board the plane in Davao when I saw a little girl who took a ride on her mom's luggage. I thought it was amusing so I took this shot. She must have been tired of traveling or maybe she was just having fun. I guess she's already a teenager by now.
This is one lesson I learned years ago in photography. You never know when an interesting opportunity to shoot arises so, the advice is, just be ready with your camera and bring it with you all the time. And don't forget your camera's settings! Be sure it's ready for quick shots.
Photography: A Hobby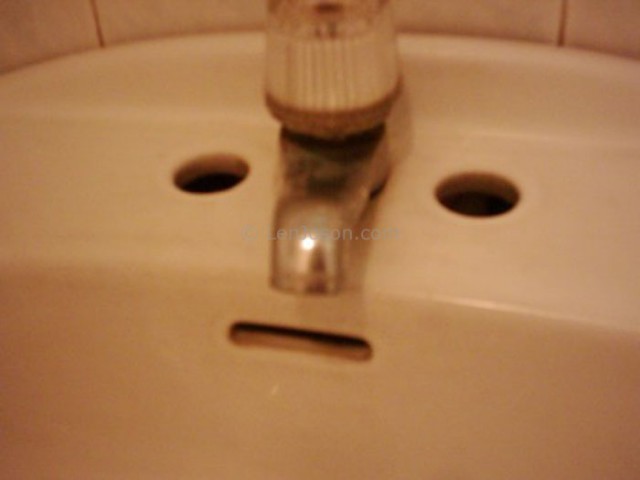 Here's another one. Some people may not see it and some people see it. They must have fertile imaginations haha! It's just a simple lavatory but then again, I thought it was funny so I took the shot. Just be ready with your camera so that when the opportunity presents itself you can record that moment, enjoy it and share it with others as well.
Ever since my Architecture student days (a long, long time ago—don't ask me when haha!), I have been fascinated with photography as an art expression. It's been my hobby since then. But I'm still a student up to now—still learning a lot more!