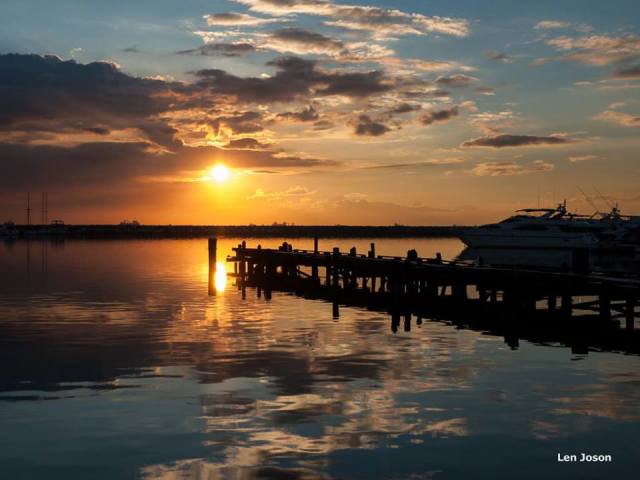 As it is written: "For your sake we face death all day long; we are considered as sheep to be slaughtered."  (Romans 8:36)
At first glance, this verse seems out of place and out of context with the rest of the neighboring verses but actually, when Paul wrote this, he was quoting Psalm 44:22. He was expressing how he felt about the trials and tests, the pressures and the challenges that he faced everyday as an apostle of Jesus Christ including the burden on his shoulders as he took care of all the local churches under his care.
Paul felt like he was "being killed all day long" and "accounted as sheep for the slaughter."
This can apply to us as well. Everyday we face all sorts of trials and tests, problems and difficulties — challenges in life that make us worry. It could be financial problems, marital problems, health concerns to name a few. It could be a relationship problem too and we feel like we are being "killed" and "slaughtered" "all day long." Sometimes we feel like our burdens will never end as problems bombard us everyday. It seems hopeless and life seems meaningless.
But despite this seemingly gloomy picture in this passage of Scripture, Paul was actually encouraging the early Christians to hang on, endure to the end and never lose hope. This perfectly applies to all of us also today.
Why should we continue to trust and rely on God? Why do we continue to hope for the best? Paul explains why:
35 Who shall separate us from the love of Christ? Shall trouble or hardship or persecution or famine or nakedness or danger or sword?
36 As it is written: "For your sake we face death all day long; we are considered as sheep to be slaughtered."
37 No, in all these things we are more than conquerors through him who loved us. 38 For I am convinced that neither death nor life, neither angels nor demons, neither the present nor the future, nor any powers, 39 neither height nor depth, nor anything else in all creation, will be able to separate us from the love of God that is in Christ Jesus our Lord. (Romans 8:35-39)
Despite all our troubles and cares, God is with us. Nothing can separate us from God's love in Christ Jesus. Let's continue hoping in love. Trust in the Lord. He is on our side. He will carry us through. He will never leave us nor forsake. We will make it. We will come out victorious in the end because we are assured of his love in and through Jesus Christ.