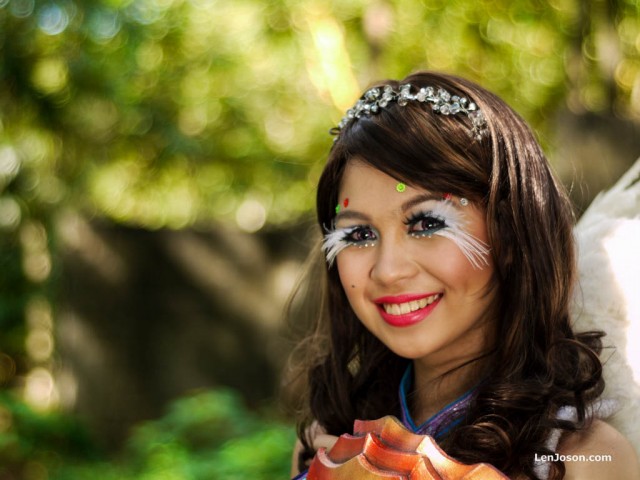 Responding to a call to help raise funds for the Typhoon Yolanda victims, my wife and I joined a "photoshoot for a cause" organized by a friend at the Ninoy Aquino Parks and Wildlife Center in Quezon City. We spent the whole afternoon learning from professional photographers who freely shared their knowledge and skills in photography. There were several models and professional hair and make-up artists who were there too. I did enjoy observing what was going on eager to learn. This was my first time ever to join a photoshoot event where I was also involved as a newby "photog"—I learned that term, "photog" (short for photographer) yesterday haha!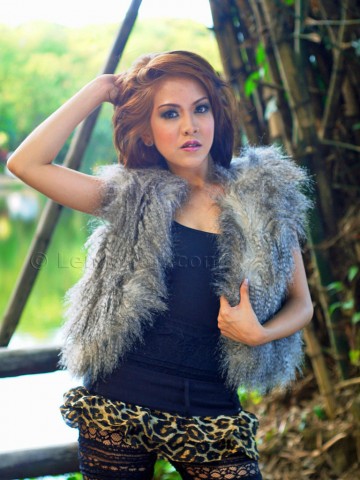 I brought along my Panasonic Lumix GF-1 camera (a micro four-thirds camera) with my three lenses: an old 50mm Nikon lens which I had since the 80s, a 14-45mm Panasonic zoom lens and a 30mm Sigma fixed lens. I kept on changing lenses trying to figure out which was the best lens to use in each situation and I'm glad to see that one of the pros kept on changing lenses too. He gave me some tips about which lens to use in each situation. It was a time of fun and learning. The sad part is that after looking at all my shots at home, I can only select a very few which I feel are really good shots. Oh dear haha! The whole afternoon and nothing to show for it. I need to learn more on how to really take good shots. Oh well, until the next photoshoot.
I did have a hard time focusing the old Nikon lens since it had no auto-focus capability—an old camera lens. It was not a waste of time though. We gained new friends who are also lovers of photography as an art expression just like me. I did learn new things about photography, about models and about make-up artists. And we were able to join a worthy cause to help victims of the Typhoon Yolanda calamity. It was a great day!