A week or so ago, we found out that my 87-year-old mother-in-law is seriously sick with stage 5 Chronic Kidney disease as the doctor told us. For a long time now, my wife has been taking care of her mother who has been on wheelchair for a good number of years now. It's no easy task to take care of someone who is old and somewhat disabled.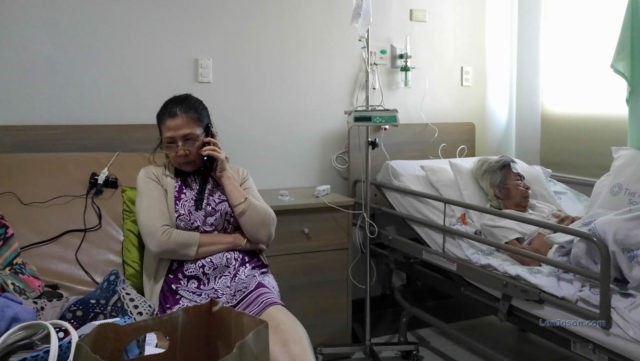 I took a short video of my wife as she brushed her mom's hair yesterday. She's the one personally taking care of her mom. She's the caregiver for several months now.
When her dad got sick and eventually died after some 8 months later in 2009, it was also my wife who was the main caregiver along with a helper. Such is life. People get sick and some of us just needs to help and take care of those who are in need of love and care. I really appreciate my wife for the unceasing loving tender care she has given to her dad and now, to her mom.