Well, not really. Bees cannot plant a church but through a beekeeper a local congregation has been planted at Barangay Antipolo, Rizal, Laguna. It's quite an amazing story so last September 25, 2016 I visited this beekeeper to find out his story.
It all started when Pastor Tom Sotalbo, got interested in beekeeping. This gave him a livelihood and source of income which eventually made it possible for him to get a beekeeper job in Canada.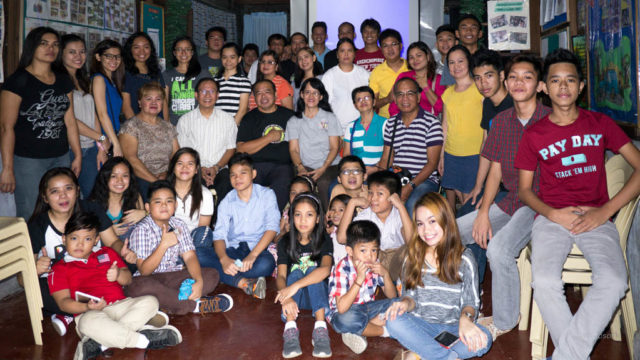 Having lost their jobs, his brothers also got interested in beekeeping in order to support their families. So he trained his brothers in beekeeping as well. But before the training, they studied the Word of God first. Other friends and relatives got interested too and Pastor Tom shared the Word of God first each time before the beekeeping training started. That is how that church was planted in their local community. It's now called the Love of God Christian Fellowship (LGCF), a local congregation of Grace Communion International (GCI).
But that's not the end of the story. Just a few months ago, a new local congregation was planted in Masterton, New Zealand. It is composed mostly of Filipino beekeepers and their families who have moved there. Many of them have been trained by Pastor Tom. This is another GCI local church planted because of beekeeping. Isn't that amazing? God truly works in many amazing ways.