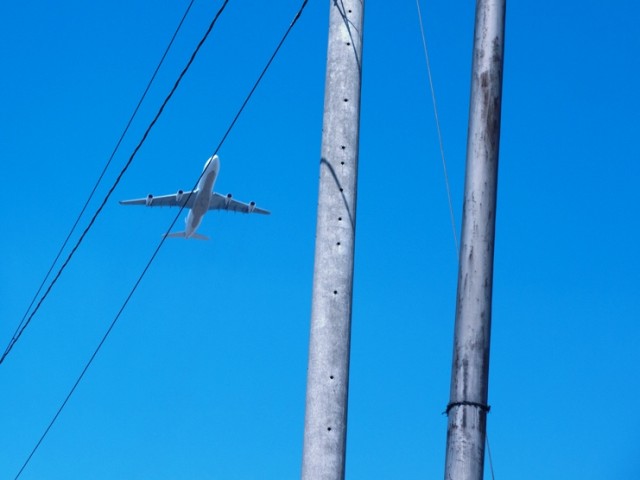 To make sure we won't miss our 10:55 a.m. flight, we left home very early in the morning but though we tried, my wife and I didn't make it. Just when we were already so close to the airport, we were stuck in traffic somewhere at C-5. This was my first time to miss a flight since my college days. I should have left home even earlier. At the check-in counter, we were told that we had already forfeited our tickets since we did not show up on time.
So we took our chances and booked ourselves for the next flight at 2:00 p.m. We were wait-listed and told to come back at 1:40 p.m. There were more than 20 chance passengers and my wife and I were the last ones. Thankfully we made it and went quickly straight to the boarding gate after paying for the new tickets.
When we reached the boarding gate though, we were told that boarding time was moved to 2:55 p.m. Whew! That was some "brisk walking exercise" from the check-in counter to the boarding gate. I had plenty of exercise the whole day inside the airport haha! My wife and I were glad to be that last two passengers who made it.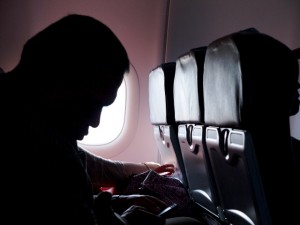 Then we finally boarded the plane and when the doors were shut, the captain said we had to wait for some 15 minutes as there was too much air traffic. So we waited again. I did have some experience before where our plane just circled around the Manila airport for about an hour because we could not land right away. So I understood what "air traffic" was all about and I did not mind the 15-minute wait.
Then finally the plane taxied and stopped then we waited again for quite a long while. More air traffic we were told. Finally when it was getting late in the afternoon we were told we had to go back to the terminal building as the plane could not land after sunset at the new Laguindingan airport. There was an uproar inside the plane and more complaints and hot tempers flared up at the passenger information booth.
Hmm… Looks like it's a bad day to fly. We were told to check-in at 2:00 a.m. for the 5:30 a.m. flight the next day. Hopefully, tomorrow is a good day to fly.
Note:
April 28, 2014 — It was my first time to write a blog—this blog above—using my small smartphone and it was really hard to type the letters. I'm now back home. We were able to take the 5:30 a.m. flight and reached Cagayan de Oro just in time for me and my wife to be able to attend a wonderful afternoon wedding. It was an interesting flight.
It was our first time to land and take off at the new Laguindingan airport and I heard good and bad reports from the passengers and others about the airport. As it is right now, the airport doesn't have lights yet and therefore planes could not land after sunset. Interestingly, the new airport tower is not functioning yet as well and the old tower at the Lumbia airport is still being used. I thought it was odd that an airport doesn't have its own control tower haha! "Is that really an international airport?" Some are wondering. Some people say the airport opening was rushed for political reasons. Hmm… interesting comments from the local folks.
Anyway, it was some experience. We enjoyed our visit to this place where we once lived for some 5 years. It was good to see friends back again and to attend a very fun-filled wedding.