My family lived for some seven years in Pampanga but after my daughter graduated in college, we moved back to Laguna some 2 years ago so that my wife could take care of her ailing elderly mother.
Move to Laguna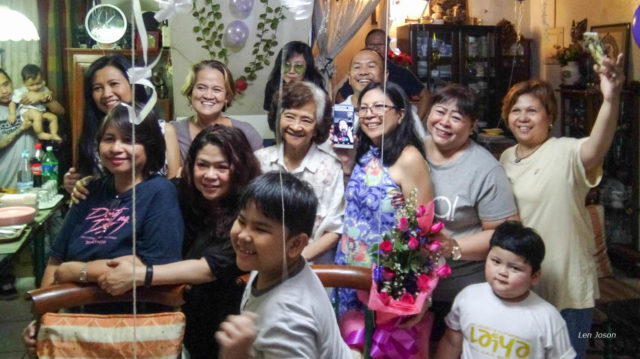 For some two years, my wife Jojie took care of her 88-year old mother who was diagnosed to be sick with stage 4 chronic renal disease. She was already on wheelchair when we moved to Laguna but as time passed her health deteriorated until she could no longer rise up out of bed. She was bedridden for the last remaining months until she died this last November 18. It was tough for my wife especially during the last few months when my wife had no assistant to help take care of her mom everyday. It was a real sacrifice and hard work to be a caregiver for her mom each and everyday.
Caregiving – A Tough Job
I was witness to how tough it can be to take care of a bedridden sick mother. I really appreciate my wife's love and care for her mother even though she had no rest at all since she's always on call 24/7.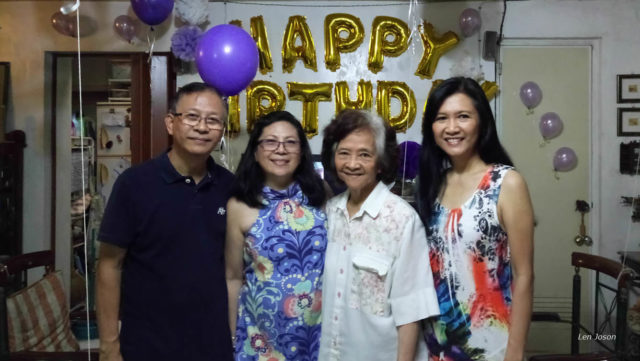 My very own mother who is now 85 years old worked for many decades as a caregiver in the US and I only had a vague idea what that job was but now I think I understand it much better. I am glad she has now retired from such kind of work for a good number years now and has decided to come back home for good in the Philippines. I also appreciate my mom for such love and sacrifice for all of us her kids.
Surprise 61st Birthday
As a token of our love, gratitude and appreciation for all my wife's sacrifices and labor of love, we planned a surprise party for her on her 61st birthday. We meant this to be a special day for her because we love her. I was also glad because my sister and my own mother was present during this very occasion along with my 2 sisters-in-law and 3 brothers-in-law with their wives.
It was a great celebration! Thanks be to the Lord for his gifts: my wife and my family. Truly, the Lord knows how to give good gifts to his children!