We had our discipleship class for the third time last Wednesday, March 1 and our topic was on the importance of "Reading the Bible with a Christ-centered Lens. " We watched a video interview of Jeff McSwain by Dr. Mike Feazell after which we gave our thoughts, impressions and what we have learned about the topic.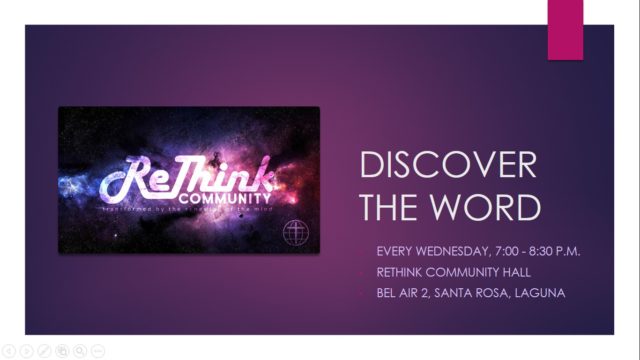 Before the video, I first began to share my blog on "How to Study the Bible." I explained that essentially, there are two tasks involved in studying the Bible (or doing Hermeneutics). The first task is to get the facts and the second is on the application of the facts to our modern situation. Please visit the link for more on this one.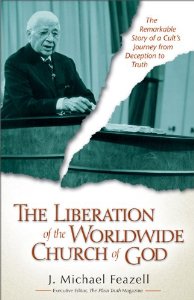 I also discussed with the group the importance of understanding "Figurative Language in the Bible." I wrote about this topic here in my blog site. Please click the link if you want to know more about this subject. This topic was also explained by Dr. Mike Feazell in his book, The Liberation of the Worldwide Church of God which was published in 2001.
I also suggested reading the articles: 1) Inspiration, Authority and Reliability of Scripture and also, 2) The Written Word of God. These articles are from the website of Grace Communion International.
Additional reading assignments were given to read 1) Why Bother with Theology by Joseph Tkach and also, 2) Strong Theology vs. Weak Theology by Joseph Tkach. This will be next week's topic.
With these two articles, we will begin using the 40 Days of Discipleship, a discipleship material provided for free by my denomination which is "a self-paced doctrinal instruction plan." Since we will only meet once a week, we will see how it goes and maybe add some more reading assignments per week.
For the benefit of those who are following us online, here's a video recording of that third session: