Yesterday was another Discover the Word discipleship class and the topic was "Theology in General." We summarized, synthesized and the class gave their views on what they were able to gather or understand from all the articles and all the discussions. Most of them agreed that indeed theology does affect the way we live.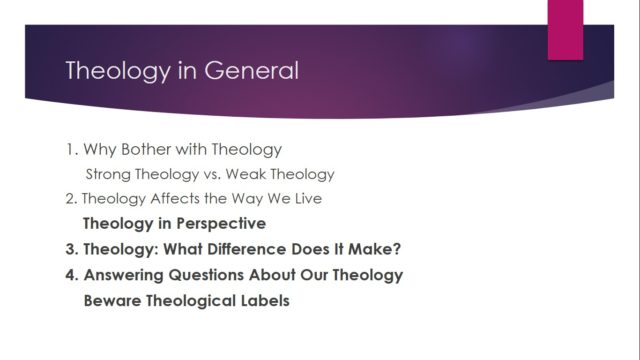 Additionally, there were some who said that they have begun to anticipate and were excited to attend the class each Wednesday evening because there was always something to "discover" from the study of God's Word. That was inspiring and encouraging for me to hear. May the Lord continually bless this activity.
There were also some first-timers who attended including two young sisters — one a 13-year old and the younger one a Grade 5 pupil. That was quite challenging to talk about theology with the young ones among us. But it was inspiring to see that these kids have attended. It's amazing how God works.
Here's the video of last night's class. The video lasts only for an hour but the audio continues up to 15 minutes more.