I've been a pastor since 1985 and I have already lost track of how many weddings I have officiated. I thought I was already retired but it seems I do still get requests once in a while.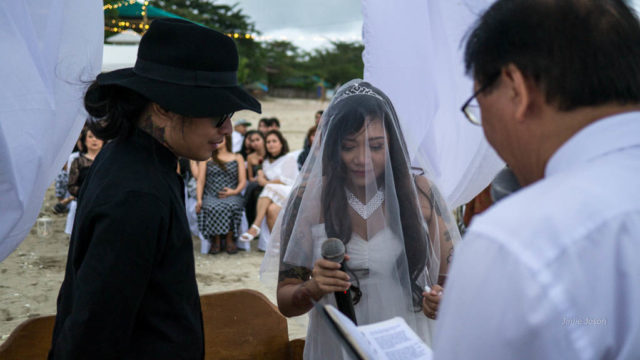 Just last month, December 16, 2016 I was asked to solemnize the marriage of a young couple and I could not refuse them. The girl happens to be my wife's niece and I've known her since she was a baby. My wife told me her niece wanted me to officiate in her wedding because she wanted to also have a long-lasting marriage just like me and my wife who have been married for some 37 years now. I thought that was an interesting reason to choose me but it touched my heart since we love this girl like a daughter. May they "live happily ever after" which is what all of us want to have in marriage.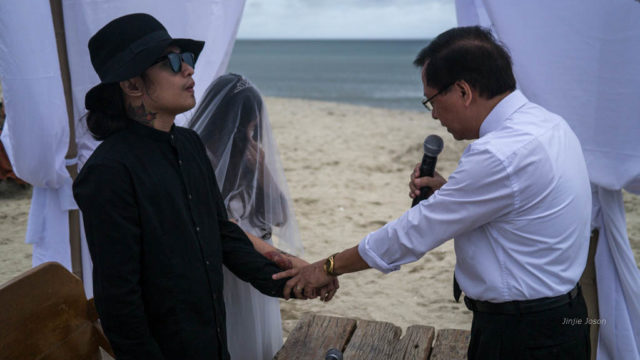 This wedding was unique to me because this was the first time that I solemnized a marriage of two young lovers who have lots of tattoos on their bodies. This was my second time to solemnize a marriage right beside the beach but this was unique because this was the first time I got wet in the rain. As the rain began to pour I hurriedly said, "You may now kiss the bride!" Despite the rain which stopped after a while, it was a happy event all the way up till evening.
On another occasion just this past weekend in Barangay Bahile, Puerto Princesa in Palawan, there was also a wedding of a young couple. I don't know why but I am always fascinated with weddings done in the province or in some remote barangay. I guess maybe because I grew up in the province and it amuses me when I see weddings in the province. It was also a happy occasion and the reception was in a nipa hut building. I enjoyed that one.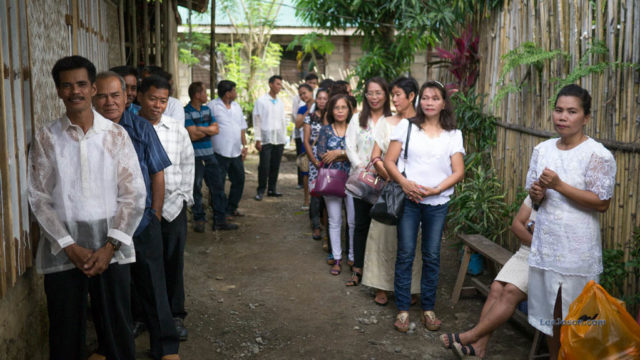 I was not the officiating minister for this wedding. But what made this an interesting experience for me was because the officiating minister asked me to co-officiate in the wedding ceremony with him. And so I did  and it was fun. I have another unique wedding experience of becoming a wedding photographer but that's another story in another blog.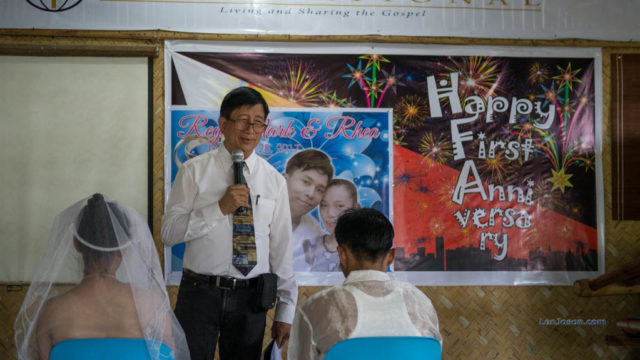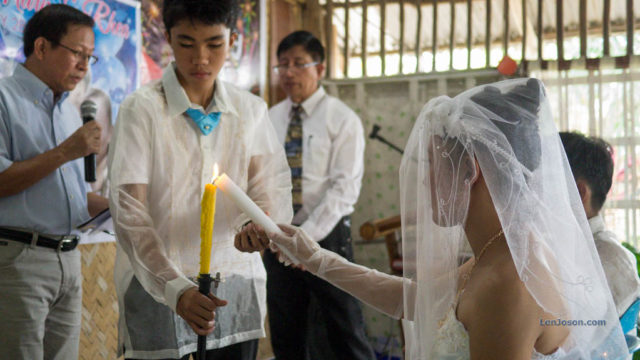 After the morning wedding at Barangay Bahile, everyone traveled to the groom's home at Barangay Salvacion where the reception (lunch!) was held. Everyone enjoyed lunch under the nipa hut roofing and the twirled yellow and green coconut leaves reminded me that it was a celebration out in the province. Really nice!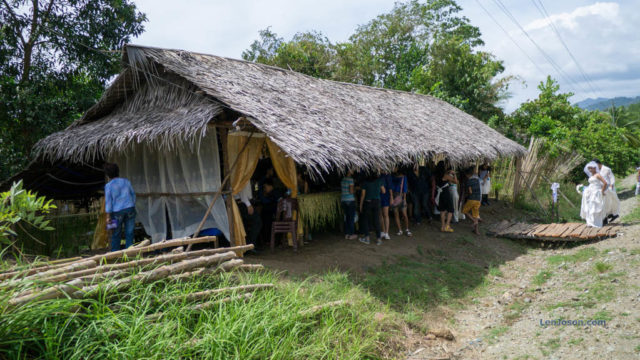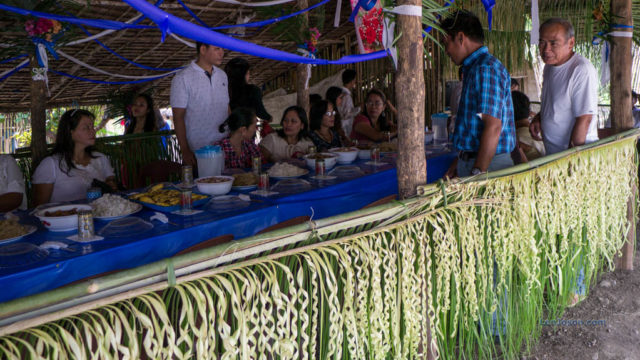 Weddings are wonderful. Marriage is something divinely instituted by God and not just some man-made ritual.  And its really wonderful to see young couples promise to love each other for richer or poorer, in sickness and in health until death do them part. Marriage is a blessing from God so we can experience life and love here and now and not just in the life hereafter.