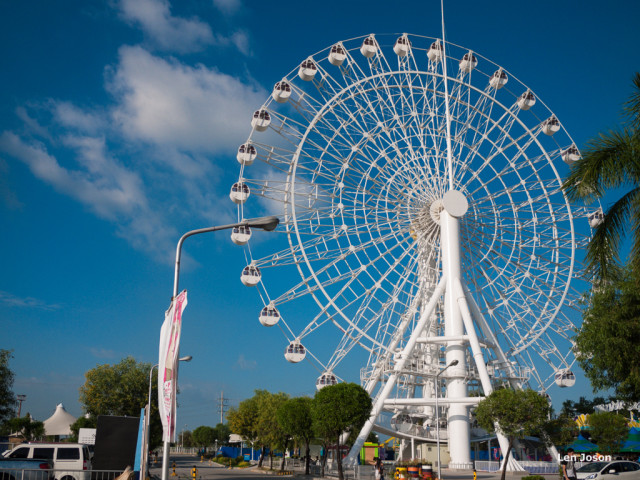 Ferris Wheel in Pampanga
My wife and I used to go to SM Pampanga often where we buy our food and groceries regularly. We still do but with the opening of Waltermart closer to our home, we have lessened our visits to SM Pampanga. There are times though when my wife would prefer to go there for a change.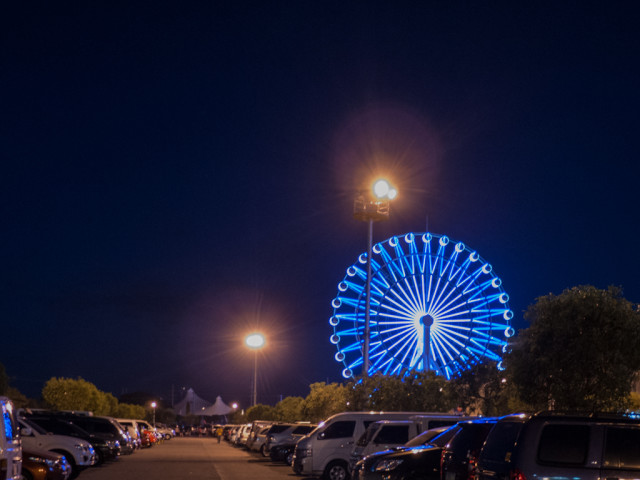 Several months ago, we noticed that big foundations were being constructed at the back area of SM Pampanga and as construction progressed over time, it was becoming obvious that they were constructing a ferris wheel. I thought to myself, this must be the biggest and tallest in the Philippines. I found out later on that I'm right. It is 65 meters in height and 50 meters in diameter. It really is the biggest and tallest ferris wheel in the Philippines. They call it the "Pampanga Eye." The whole complex is called the Sky Ranch Pampanga. They have other rides built as well within that complex. It opened to the public just this December 2014.

Well, it's a good thing but there is a downside to it. I noticed that during this Christmas season, vehicular traffic has become heavier in this area because of this new attraction which seems to have captivated a lot of people in Central Luzon. The City of San Fernando, Pampanga is the regional center of this whole area of Region 3. For the first time my family and I experienced heavy traffic last January 2 when we went to SM Pampanga. It was the first time that traffic was crawling like we were at EDSA during peak hours! Traffic was even heavier right within the mall's inner roads—really terrible . That was quite an experience.