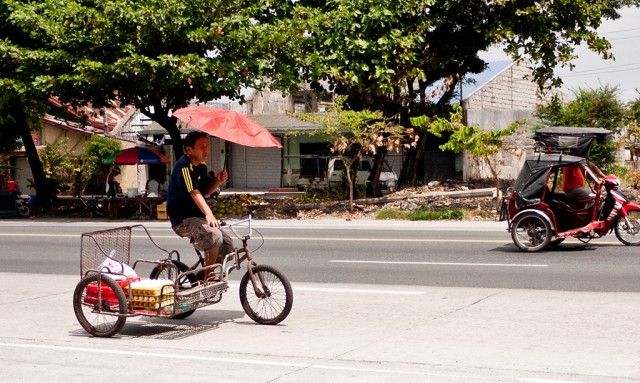 I can't forget one pastor from UK who stayed in the Philippines for about 10 years. He used to jokingly say that "in the Philippines, there are only two seasons: hot and hotter"—and we would all laugh about it hahaha! The poor pastor and his wife had to endure our hot climate which to them was really warm for a decade.
Now that it's March, I guess that the Philippine summer season is now beginning to arrive since people are now back again using their umbrellas haha! Filipinos use umbrellas not only to protect themselves from the rain but also from the hot scorching sun. To me, it is interesting that in some other countries, I only see umbrellas used when it rains. I never saw—unless I missed it—people in the US and in Japan using their umbrellas under the sun haha!
Another interesting thing about summer in the Philippines is that it's no guarantee that it won't rain haha! So, rain or shine, get ready with your umbrellas because summer is here!