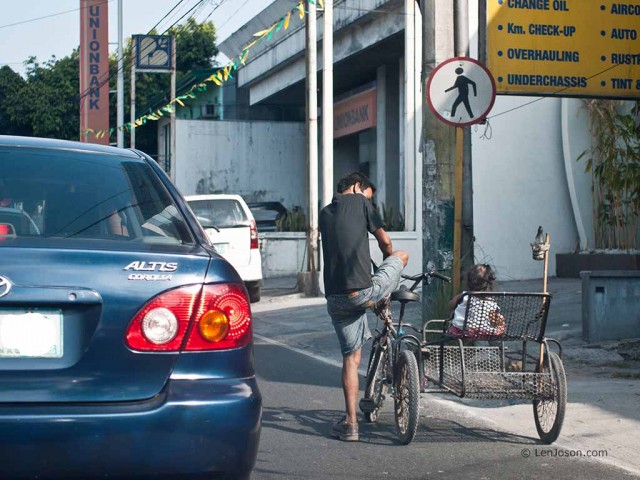 This morning, as I was driving, I saw a man placed a baby in the seat of his tricycle. I was quite worried because I believe there was no seatbelt at all. Then he just went his way as if it was just a normal thing that he usually does. It really got me worried so I drove slowly as I passed by him.
I got one comment on Facebook that this is nothing compared to what she usually sees in Thailand. People there just let their little baby hang on tight behind them as they drive their motorbikes. Quite shocking. I'm sure westerners would really be shocked and scared.
Street Hazards
In the Philippines, there are so many vehicles that don't have lights nor reflectors at night. These are real street hazards. I've had several near accidents over the years with vehicles like this. Hmm…
On the lighter side, I also noticed that this man's tricycle has a crude bottle lamp for "night driving" hahaha! Once in a while, I see those in the Philippines. "Only in the Philippines." I also learned from one commenter on Facebook that it's called a "batotoy" in Tagalog. Interesting.