Internet: A New Mission Field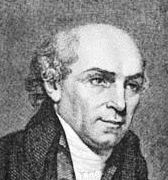 Nowadays, we do get to hear of new words coming up or coined together to express something new or something not done before. "Cybermissions" is one of those words. What does this new word mean? Well, as the famous missionary William Carey once wrote in his little book with a long title, that we should use every possible "means" to reach out to peoples everywhere and fulfill the great commission. So now before us, is a new frontier— cyberspace! That is, the internet!
Cybermissions, A New Frontier
It used to be that missionaries took a lot of preparation, time, money and effort to go to foreign lands to preach the gospel. These traditional ways of doing missions are much appreciated and continue to be of great importance. But times have changed and with the coming of the internet, a new and additional "means" of sharing the gospel has come of age. A new and additional frontier for missions has suddenly presented itself. Thus, cybermissions! Where traditional missionaries cannot go, "cybermissionaries" can make a difference — through the internet.
We must not be limited by traditional means. Let us all explore how we can actively participate in cybermissions and/or internet evangelism. Some countries inaccessible to the gospel can now be reached easily through the internet. Any non-Christian in the privacy of his home in his own country can access your local church website (if you have one) and learn about the gospel. Using Skype or Yahoo, a non-Christian can easily communicate with you "face to face" on video if he wants to and that would be a wonderful opportunity to share the gospel. Some now call it as cybermissions.
What will your Church do about it?
These are just my random thoughts but the potential for an individual or for a local church to share the gospel through the internet is great! I'm no expert in either cybermissions or internet evangelism but all I'm saying is, maybe this is something that our local churches, missionaries, mission agencies and the like, should also consider more deeply aside from the normal way of doing missions and evangelism.
Maybe we need to inform our church leaders about the value of internet evangelism. I am surprised that internet evangelism is a low priority in so many churches and there's almost no budget allocated for this new means of preaching and sharing the gospel.
Just my thoughts.
More Info on Internet Evangelism: