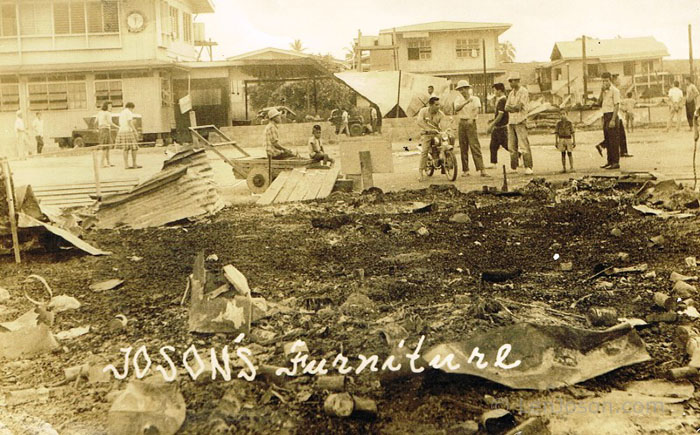 The recent fire in yesterday, May 9, 2012, which killed 17 people in Butuan City was a tragic one. It also reminded me of my personal experiences when I was still a young boy in that city. My family lived there for about 4 years when I was still a young boy sometime in 1964-1967. And during those times, we experienced several fires that happened in Butuan City. Whether it was accidental or arson intentionally started by criminal elements, I do not know. But it was a frequent occurrence during those years.
Fire in Butuan City When I was a Boy
It is interesting that this recent fire in Butuan City happened at Montilla Boulevard also, the same street where we used to live back then and where we experienced having our rented place burned down to the ground. I remember that our house was near a barber shop. We had a furniture shop. A loud explosion suddenly rocked the neighborhood and a big fire started in a nearby house. I was out on the street in front of our house when it happened and I saw the barbers and their customers scampering out of the barber shop with their unfinished haircut.
I remember my mother as she gathered all of her children to get our of the house and away from the fire, I suddenly asked where our little baby brother was. We were only 5 kids back then and the youngest was still a baby. He was actually still upstairs lying down and enjoying his milk in a bottle. And he was totally forgotten in the confusion all around us. Thankfully, there was still time to get the baby and we left the place safe and unharmed. Our furniture shop was burned down to the ground. My dad had to start another business from scratch once again. Those were really trying times of our lives.