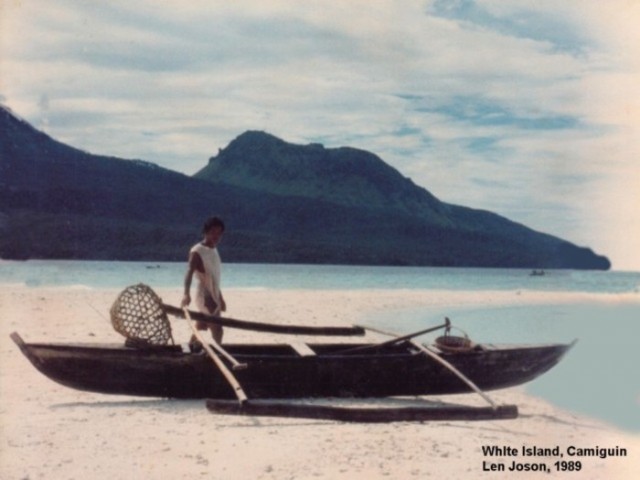 One of my interests when I was younger was photography. That was during the days of films. But I never really did pursue it to the fullest as I got sidetracked along the way by other pursuits. Also, I really was not able to acquire a professional camera to fully enjoy photography—up to now.
I do continue to enjoy photography though and I use ordinary digital cameras that I happen to have. I hope I could buy a more professional camera in the future.
Here's one shot I made in 1989 at the White Island, just about 5 or 10 minutes away by pump boat from Camiguin Island. I happened to have been given a Nikon EM camera by my sister during that time. The opportunity presented itself. The fisherman happened to be just at the right spot when I took the shot. This is a scanned photo which was already fading on the right side of this photo. I had to do some retouching to restore some parts of the photo. I'm glad I was able to scan and save it after the passing of many years.