Note: This was a sermon I gave to the local church of Grace Communion International in Sta. Rosa, Laguna during their 10th church anniversary on July 10, 2011.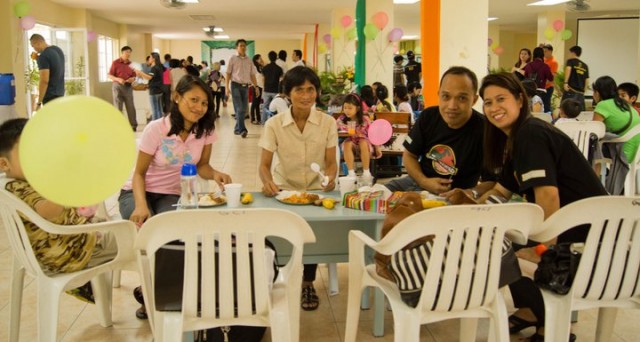 Congratulations on your 10th church anniversary! Thank you for inviting me to join this wonderful celebration. It also gave me and my wife the opportunity to visit my mother-in-law.
Ten years ago, this group was declared a church. I do remember that being the senior pastor of GCI Manila South and because my parents-in-law lived here in Sta. Rosa, we started sometime in 1999 a small group in this area upon the insistence of some of the church members here at Bel Air. That's how it all started and many of you were part of that pioneering small group.
Glad to know that through the ups and downs that we go through in life—in trials and in triumphs—this local church has continued to be in the faith up to now. Congratulations to all of you brethren on your 10th anniversary!
The Good Life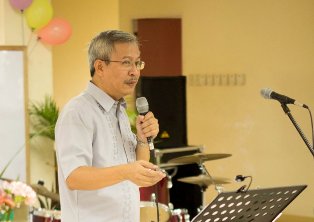 We all want the good life right? We want good health, prosperity, assurance, security. That's what everybody is looking for—the good life. In John 10:10 it says, "I have come that they may have life, and have it to the full." In the King James Version it says, "that we might have it more abundantly." The abundant life is what Jesus is offering us! But what is this good life anyway?
Does this mean, continued good health and material prosperity? Just what is "Experiencing life in God's love"—which is your anniversary theme—all about?
The Two Questions
To answer life's questions, we need to answer two questions. The first one is: 1) Who is God as revealed in Jesus Christ? Who is God anyway? And the second question is, 2) who are we—humans—in relation to Jesus Christ?
Who is God?
So, who is God? God who is the Father, Son and Holy Spirit is love. God is Father, Son and Holy Spirit—a community—if you please. The early church fathers used the Greek word, perichoresis to describe this relationship in the Trinity. It means mutual indwelling. The Father, Son and Holy Spirit are mutually indwelling each other. It's a web of relationships—loving relationships. Everything God does is because of love and the result of what God does is always love. Jesus reveals to us who the Father is. He is love. That's who God is.
Who is Man?
Why are we here on earth? It's because of God's love. That's what it says in Ephesians 4:4-5: "For he chose us in him before the creation of the world to be holy and blameless in his sight. In love he predestined us to be adopted as his sons through Jesus Christ, in accordance with his pleasure and will."
God's Plan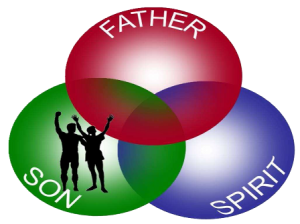 God's plan is to include us into that family, that community, into that loving relationship enjoyed by the Father, Son and Holy Spirit through our Lord Jesus Christ. Why? So that we will also experience the joy that they are enjoying in their life and love in the Trinity. This is what was in God's mind when he said, "Let us make man in our image, after our likeness."
Community of Believers
I think that is the reason why God said that "it is not good that man should be alone" when he created Adam. He wants us to be part of a community. He provided a partner in life—Eve—so that Adam may have a companion. From the very beginning, God intended us to become part of a community. And that's what the church is—a community, a community of believers where you can belong, where you can share your life with others. Where you can share your joys and your sorrows as we go through life. That's the church—where there is supposed to be mutual love, mutual help, mutual understanding for each other, supporting each other, encouraging one another.
Here is what Jesus said in John 14:20 "On that day you will realize that I am in my Father, and you are in me, and I am in you."
In a nutshell, this is the good news of Jesus Christ! God who is love, all along wanted us to become part of his loving community as his children! And that's good news!
Clarifying John 10:10—The Abundant Life
Many preachers quote John 10:10 as support for the idea that Christianity leads to physical prosperity and "every good thing." The verse has been used as a description of the Christian life, the normative pattern of life that Christians can expect because of God's blessings.
Context of John 10
Chapter 10 of John's Gospel develops the biblical theme of sheep and the shepherd. The shepherd is accessible to the sheep. Strangers do not have a personal relationship with the flock, but the good shepherd does. Verse 10 draws the contrast between Jesus and false shepherds, the thieves who come to kill, steal and destroy.
John 20:31 describes the purpose of this gospel. Speaking of the miracles and signs, John says, "But these are written that you may believe that Jesus is the Christ, the Son of God, and that by believing you may have life in his name."
The New International Commentary on the New Testament says: "Life is one of John's characteristic concepts. He uses the term 36 times. 'Life' in John refers to eternal life (see on 3:15), the gift of God through His Son. Here, however, the term must be taken in its broadest sense. It is only because there is life in the Logos that there is life in anything on earth at all." (John, page 82).
In summary, John 10:10 should not be used as though it gives some promise of an improved physical life for the Christian. Such a view, in light of the context, is shallow, and it overlooks the profound truth of the passage. The passage promises superior, superabundant spiritual life, life empowered by the indwelling of Jesus Christ. Because Christians "have" Jesus Christ, because he lives within them, they have the riches of the superabundant life.
John 10:10 promises a spiritual dimension to life, not physical abundance. A focus on the physical trivializes the profound depth of John 10:10.
Experiencing Life in God's Love
Here then is how to experience life in God's love:
"I am crucified with Christ: nevertheless I live; yet not I, but Christ liveth in me: and the life which I now live in the flesh I live by the faith of the Son of God, who loved me, and gave himself for me." Such is the wording of Galatians 2:20 in the KJV, which I believe is a correct translation of the Greek.
When we look back deeply into our lives and think about how many times we have been disobedient and continue to be, it is marvelously comforting to know that Jesus Christ gives us his life of obedience to the Father and that it is Christ's obedience which counts. We are saved by his obedience, not ours. It is his life, his faith and his obedience that saves us and includes us into that salvation.
This is how to understand Gal. 2:20. "I live, yet not I but Christ lives in me."
That is exactly what the Lord Jesus does and is doing when in giving of himself for us he completely takes our place, makes our cause his very own in every aspect of our lives.
Here is what Jesus said in John 14:20 "On that day you will realize that I am in my Father, and you are in me, and I am in you."

Count it all joy!
For a follower of Jesus Christ, life is full of meaning and purpose. For an unbeliever, it is meaningless. You just live and die and that's it. But for a follower of Christ, even trials cannot dampen our spirit. We know what's in store for us now and in the future.
So, you want the abundant life brethren? You want to experience life in God's love? Then let us allow Christ to live in us. Count it all joy when we are under severe trials or persecution. Life has meaning for a Christian despite life's trials. Just like the Apostle Paul, let us all say, "I live yet not I but Christ lives in me." Despite difficult circumstances in life and despite severe trials, we can experience and enjoy life in God's love even right now and we can also look forward with hope and assurance into the future. Jesus came that we might have life, and have it more abundantly! Congratulations and happy 10th church anniversary!